Arts on Sunday for Sunday 29 June 2008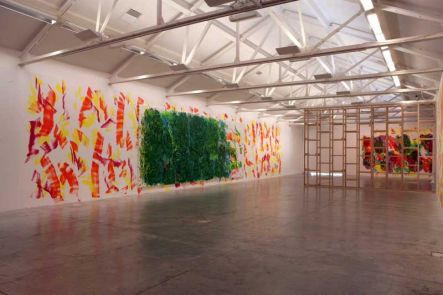 Pictured above: A Judy Millar Installation.
Pictured right: Judy Millar.
12:40 Venice Biennale (Visual Arts)
An interview with the two artists, Judy Millar and Francis Upritchard, who'll be representing New Zealand at the world's biggest art show, the Venice biennale.

Pictured below: Francis Upritchard with some of her work.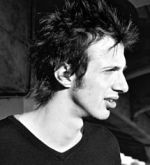 12:50 Florian Habicht (Film)
'Underground' Filmmaker Florian Habicht on being the inaugural winner of the Harriet Friedlander Residency in New York, with support from the Arts Foundation of New Zealander.
1:00 At the Movies (Film)
Simon Morris previews the International Film Festivals with Festival Director Bill Gosden. Oscar winners, Cannes Film Festival highlights, obscurities and works of undoubted genius all feature this year and Bill tries to pick the winner.
1:30 Venue Crisis (Performing Arts)
A discussion about Auckland's critical lack of performance venues, with the Auckland City Council about to release the findings of its survey into the issue. (Performing Arts)
1:40 Legacy (Music/dance)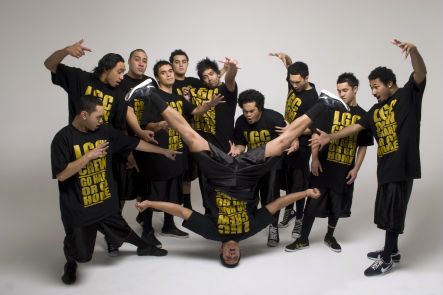 Lucy Orbell Delves into the world of hip hop dance as the Kiwi troupe Legacy (pictured above), prepares to take on the world.
1:55 Review
Review by Heath Lees of the NZSO's 5 centre concert tour of Rachmaninov, Ken Young and Shostakovich, with Yoel Levi (right) as Conductor.
2:00 The Laugh Track:
The boys from anarchic TV show The Back of the Y spin their favourite comedy tracks.
2:20 The Visitor
From the BBC arts show The Ticket, an item on film director Tom McCarthy's latest offering.
2:30 Writer's Block:
Interview with Dame Fiona Kidman (below left) about her research into forgotten literary figures, as part of her $100,000 Michael King Creative New Zealand Fellowship, and Kapka Kassabova (below right) writes about her escape from her homeland Bulgaria, and why she's reconciled with it now in Street Without a Name.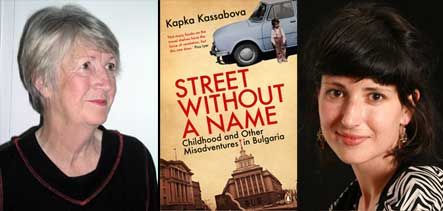 3:00 Radio Drama: Nights At The Majestic Cabaret
Dame Patricia Evison stars as an ageing woman whose unpredictable memory is being tested for a schoolgirl's oral history project.