Arts on Sunday for Sunday 8 June 2008
Arts on Sunday for 8 June 2008
12:40 Feature Interview: Regan Gentry (Visual Arts)
Tylee Cottage artist in residence, Regan Gentry, rediscovers the failed solider settlement in the Mangapurua Valley, the site of the famous Bridge to Nowhere. The Sarjeant Gallery in Wanganui is hosting his exhibition.
12:47 Billy Boy Arnold (Music)
Simon Morris talks to Billy Boy Arnold about the late, great Bo Diddley.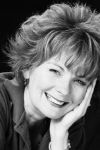 12:50 Feature Interview: Hilary Beaton (Theatre)
Hilary Beaton is working with Downstage to find a new direction for the financially struggling venue, the country's longest running professional theatre. She outlines the options and scotches some of the many rumours doing the rounds.
Pictured left: Hilary Beaton.
Pictured below: Courtney place at dusk, Downstage is on the corner on the right.

1:00 At the Movies with Simon Morris
Simon Morris talks to influential British director Mike Leigh about his new film Happy Go Lucky, and his unusual working method. He also looks at Rolling Stones documentary Shine a Light, and the film about real life maths wizards who broke the bank at Las Vegas, Twenty One.

1:30 Feature Interview: Dick Bett (Visual Arts)
Art gallery manager, curator and dealer specializing in aboriginal art, Dick Bett, returns home to New Zealand to curate a show of work by contemporary Aboriginal artists.
Pictured left: Dick Bett.
1:40 Feature Story: Tom McLeod (Music/Film)
Tom McLeod (pictured right) writes film scores, adding extra layers of emotion, terror and atmosphere for movie goers. On the 14th of June the Auckland Philharmonia Orchestra will perform Tom's film score with the winning film in the Cut To: Music short film competition at the Aotea Centre.

1:55 Review: John Chen (Music)
Jenina Nicol reviews pianist John Chen and the Vector Wellington Orchestra. In 2004, at the age of 18, John Chen became the youngest-ever winner of the prestigious Sydney International Piano Competition.
Picture left John Chen.
2:00 The Laugh Track: Charlotte Yates (Comedy)
Singer/songwriter and one time member of When the Cat's Been Spayed, Charlotte Yates, spins her top comedy tracks.
2:20 Feature Interview: His Excellency is in Love (Theatre)
A rare glimpse at African theatre…. Now living in New Zealand, Zimbabwean writer Stanley Makuwe's play His Excellency is in Love premieres this Saturday at TAPAC in Auckland.
Below: His Excellency is in Love poster.

2:30 Writer's Block: (Literature)
Emily Perkins talks about her new novel, Novel About My Wife, while Tim Jones unveils his new short story collection, Transported, that's attracted international attention.
Pictured below left to right: Novel About My Wife, Emily Perkins,Transported, and Tim Jones.
2:50 Feature Interview: Vincent Ward (Film)
Director Vincent Ward on the movie Rain of the Children.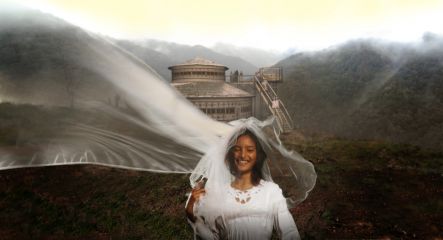 3:00 Radio Drama: The Sweet Smell of Cigarette Smoke
I'd know if you were ever involved with another woman. I'd smell her off your skin." Words of warning from Miriam Daly, a perfume seller and unforgiving wife.