Arts on Sunday for Sunday 18 May 2008
12.40 Feature Interviews (Visual Arts)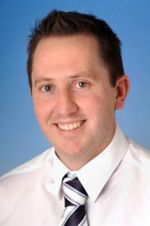 The government has introduced the Copyright (Artists' Resale Right Amendment ) Bill to Parliament, we canvas both sides of the argument with Intellectual Property Lawyer David Mclaughlin (pictured left) and Auckland art dealer, Michael Lett.
1:00 At the Movies with Simon Morris
Simon welcomes I'm Not There - a semi-biography of Bob Dylan. He also reviews comedy/religious allegory Adam's Apples, and battle-of-the-sexes farce What Happens in Vegas, starring Ashton Kutcher and Cameron Diaz.
1:30 Feature Interview (Performing Arts)
We speak to Isaac Marsh (pictured above), winner of the Winton and Margaret Bear Big 'A' Young Artist Award which recognises the artistic potential of a disadvantaged young person. He's now pursing a career in the performing arts with his sites set on Toi Whakaari. Right now he's appearing in Ka Mate Ka Ora with Jim Moriarty's theatre company.
1:45 Feature story: Ruth Paul (Literature)
Lucy Orbell spends time with NZ Post Children's Book Award shortlisted author, Ruth Paul, during school visits ahead of the award ceremony. Below: Ruth Paul reads to local school students at the Upper Hutt library.
2:00 The Laugh Track: (Comedy)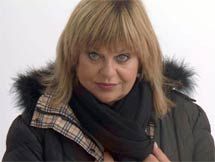 Trailblazing comedian in the 1970s, actress and debater, Ginette McDonald (pictured right), prepares for her role in My Brilliant Divorce at Wellington's Downstage theatre. The comedy explores what life is like for Angela, recently dumped by her accountant husband for a younger model. Emotionally bereft and with self- confidence at an all time low, Angela slowly rebuilds her life. Should she fight to keep her husband? Or should she move on?
2:25 Feature Interviews (Theatre)
Christchurch's Free Theatre celebrates its 25th anniversary. Interviews with long time members Peter Falkenberg and George Parker. The Free Theatre acts as a laboratory for some of the most creative minds in New Zealand.
2:30 Writer's Block: (Literature)
Interviews with crime writer Paul Cleave (near left) about his third novel, Cemetary Lake(far left), and with poet and editor Amy Brown (upper near left) whose debut poetry collection is The Propaganda Girl (far near left). We also bring together poet Karlo Mila and painter Delicia Sampero (lower near left), who've collaborated on an illustrated poetry collection called A Well Written Body (lower far left).
3:00 Radio Drama: Charlie D & If only... What if? The past is...
Charlie D, late-night talk-back radio host has a legion of weirdo fans, some much weirder, and much more dangerous, than others.