Arts on Sunday for Sunday 4 May 2008
12:40 Review: Etiquette for the Homesick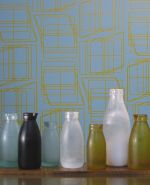 (Visual Arts)
An exhibition of textile art, looking at the dark face of domestic arts - by Genevieve Packer and Caroline McQuarrie. It opens at City Gallery Wellington's Michael Hirschfeld Gallery on 2nd May and runs until 8th June. (Pictured right: Installation view of Etiquette Jugs, Genevieve Packer, 2007. Image courtesy of the artist)
12.50 Feature Interview: Steph Walker (Theatre)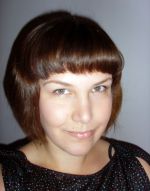 Steph Walker is the new and all important Programme Manager for Wellington's BATS Theatre. A celebratory break from London after completing her Masters in Arts Management lead to the opportunity to put what she has learnt to practise at BATS Theatre, the theatre she previously worked in as a Front of House Manager before embarking on her studies.
1:00 At the Movies with Simon Morris
Simon Morris talks to Michelle Monaghan, a rising star who has more than a little in common with tough dames of the forties like Lauren Bacall. He also reviews The Painted Veil, starring Ed Norton and Naomi Watts, and Music Within, about the campaign for equal rights for the disabled.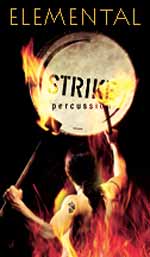 1:30 Feature Interview: Strike (Music)
A round table chat with four members of the percussion ensemble Strike (pictured right) ahead of the world premiere of their work Elemental at the Erupt Lake Taupo Arts Festival.
1:45 Feature Interview (Dance)
Panel discussion about the future of dance in New Zealand.
2:00 The Laugh Track: James Nokise (Comedy)
We hear the favourite comedy tracks of Pacific Island-Welsh comedian, James Nokise.
2:20 Feature story: The Art of Curating.
Lucy Orbell finds out what it takes to curate art exhibitions from some of the best in the business.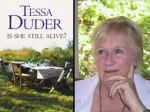 2:30 Writer's Block: Tessa Duder (Literature)
Children's writer Tessa Duder (near left) discusses her new literary direction, a series of short stories for adult readers titled Are You Still Alive?
(cover is pictured far left).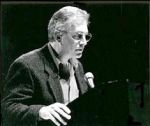 2:40 Michael Palmer (Literature)
We talk to San Francisco poet Michael Palmer (pictured left) who will be giving one public presentation on a brief visit to Wellington. He is travelling to Wellington to meet with students in Victoria University's creative writing programme. At City Gallery Wellington, he will read from his work and be in conversation with Bill Manhire.
2:55 Review: Footnote (Dance)
Jennifer Shennan reviews the latest touring show from dance company Footnote - 2008 Made in New Zealand (art pictured below). Billed as a fusion of all new dance works by Kiwi choreographers set to original music by New Zealand composers.
Below: The Footnote Dance company.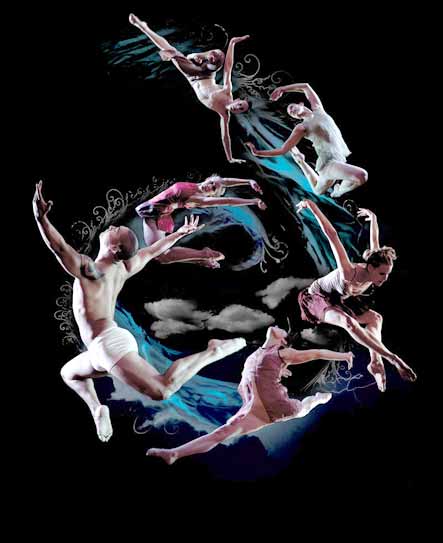 3:00 Radio Drama: Potiki's Memory of Stone by Briar Grace-Smith.
A deal made is a deal made . . .someone has to pay. A small-town Gothic saga of love and loss.