Afternoons with Jesse Mulligan for Thursday 9 July 2015
1:10 Your Song
Heart Of Gold - Neil Young.  Chosen by Sandy Connon. 
1:20 Our New Zealand A to Z - Endeavor Inlet
Today's New Zealand A to Z takes us to Endeavour Inlet in the Marlborough Sounds.  Named after Captain Cook's ship the inlet is a natural harbour about the same size as Wellington harbour, just next door to Ship Cove.  That is the spot where Cook anchored five times throughout his exploration of New Zealand to rest, restock and refit.  With guests: John Hellstrom, Tony Crapper and Rob MacLean.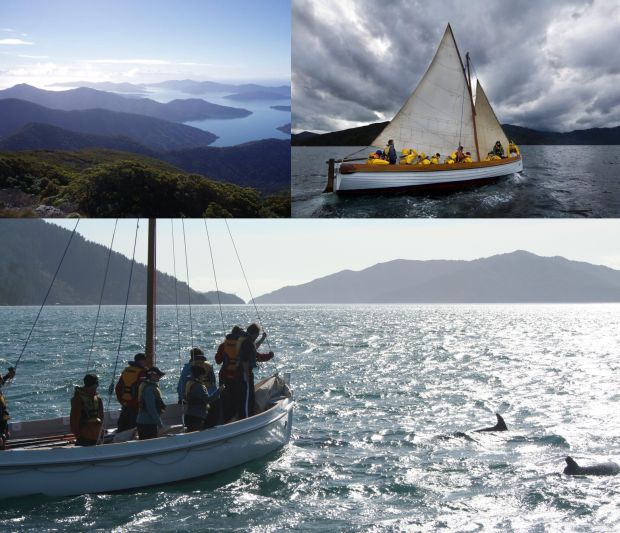 2:10 Red House Fire - Andrew Faith
Te Horo's one and only landmark has been destroyed by fire. We speak to local dairy farmer, Andrew Faith, who lives and works near the Red House - and whose great grandfather built the historic building in 1911.
2:20 Westport Stories - Julie Benjamin
Oral historian Julie Benjamin has been speaking to Westport expats and residents about what it was like to live in the small West Coast town. 
2:30 NZ Reading - Shooting The Moon
Nick is in trouble for being a loser at soccer and for missing tests at school.  Pip causes a fire at his cooking class and still lusts after glamorous Katie Wood.  On the rock climbing camp, he and Beattie become close again. Pip accepts Lee's challenge to free climb - and falls.
2:45 Feature album
Blood To Bone - Gin Wigmore.  
3:10 The Expats - Sally Gates
This week we're talking to Sally Gates, who plays lead guitar in a heavy metal band in Florida.
3:20 BBC Witness - Helen Keller
It's 135 years since Helen Keller was born in Alabama USA.  A childhood illness left her deaf and blind, but she still learned to speak - writing a number of books, graduating from college, and meeting 12 US presidents.  She became an inspiration to millions of people around the world.  Today's edition of Witness speaks to her great-niece, Adair Faust.
3:35 The Sshhmute - Ruth Beran
Trevor Bremner wanted to practice the cornet after his kids had gone to bed without waking them up, so he invented a 'mute' that he now sells all over the world. Made of plastic and cork, brass players all over the globe think he's done a great job with his Sshhmute.
Stories from Our Changing World.
3:45 The Panel Pre-Show
What the world is talking about.  With Jim Mora, William Ray, Penny Ashton and Nevil Gibson.