Afternoons with Jesse Mulligan for Wednesday 29 October 2014
1:10 Best song ever written.  At Seventeen - Janis Ian.  Nominated by Pauline Goetzlof from Palmerston North. 
1:20 Music Trivia game 
2:10  Ancient virus - Dr Arvind Varsani
A team of international scientists has resurrected an ancient virus from a 700-year-old frozen Canadian caribou dropping. And they say it shows environmental changes like global warming, could mean ancient viruses could re-emerge. Dr Arvind Varsani is a molecular virologist from the University of Canterbury and he has been involved in the research.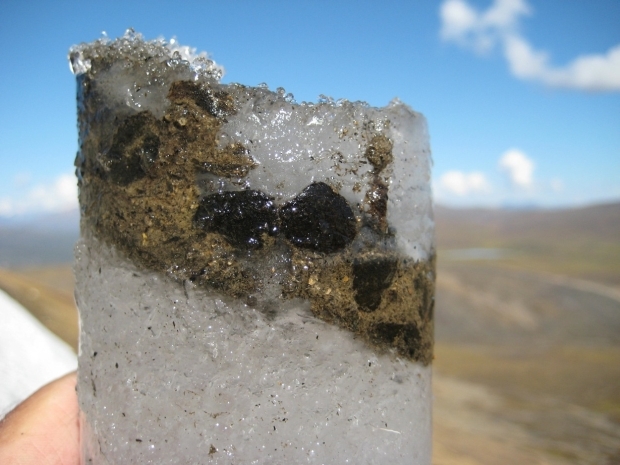 Image © Brian Moorman.
2:20  The Pilgrim's Progress - Tengaepu o te Rangi Tararo
A Porirua man has been reconnected with a unique part of his Cook Island heritage. Tengaepu o te Rangi Tararo is originally from the island of Mauke in the Cook Islands. He's a father of six, grandfather of 12 and great-grandfather of three. One of his daughters, Dorothy Hosking, has gifted him a book that could help keep his native tongue alive. It's a copy of John Bunyan's The Pilgrim's Progress written in Cook Islands Maori and published in England in 1892.
2:30 NZ Reading.  Miranda Harcourt reads part two of "Pomare" by Elizabeth Knox.
2:45 Feature album. Night and Day - Joe Jackson (1982).
3:10 Online with Hamish MacEwan.  
Mobile Ad Growth Helps Facebook Revenue Rise 59%
Bing Now Lets You Search By Emoji
Half of YouTube's views now come from phones and tablets
Should we be concerned about Placemeter - an app which monitors street views from apartment windows?
Are Online Vendors Giving You Their Best Price? Maybe Not, Research Says
How Verizon's Advertising Header Works
Yes, Uber Drivers Are Rating You. Welcome to the Future of Reviews.
3:35 Lightening the Load - Sonia Sly
Running a family household these days is as demanding as ever, especially in the instance where both parents are working full-time. So how does one find a balance? Sonia Sly meets a Wellington mother who is a keen advocate of Au Pairs and tells us how having that extra set of hands around the house enables her to have more quality time with her children.
Tales of life in Aotearoa.
3:45 The Panel Pre-Show with Jim Mora, Zara Potts, Stephen Frances and Phoebe Fletcher.