Afternoons with Jesse Mulligan for Friday 3 October 2014
SHOW NOTES
1:10 Best song ever written - Odhran Devlin nominates "If You Want Me To Stay' - Sly And The Family Stone.  
1:20 NZ Live - Auckland's Sola Rosa.  Andrew Spraggon, Ben White, Matt Short and friends - their new album, Magnetic is just out.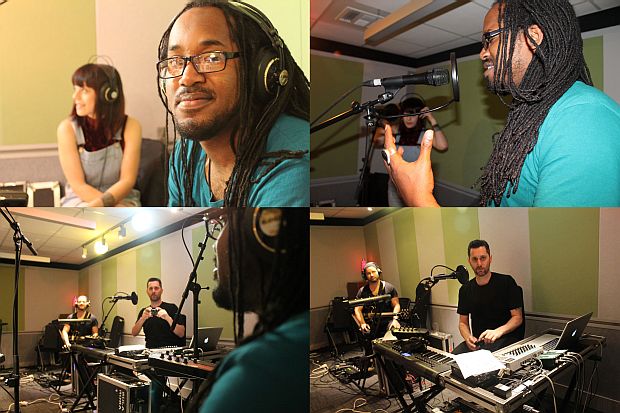 2:10 The Surgery Ship - Madeleine Hetherton.  A documentary about life aboard the largest civilian hospital ship in the world, is about to hit our shores. It's called The Surgery Ship and it documents the life-changing experiences of patients and medical volunteers on the ship Africa Mercy. The vessel is run by Mercy Ships, a charitable organistation that provides free surgery to those who would otherwise go without. The film is produced and directed by Australian documentary maker Madeleine Hetherton.
2:20 Kapiti Seed Bank - Amelia Nurse gets seedy on the Kapiti Coast.
2:30 NZ Reading - Episode 5 of 'Landings' by Jenny Pattrick.  
2:45 Feature album - '24 Karat Gold: Songs From The Vault' by Stevie Nicks - just out. (2014)
3:10 Your Weekend.
Food, Wine and Movies
1 - Miramar chef, Jacob Brown with a Spanish theme 
* Mussels with Garlic and Fino Sherry
2 - Belinda Jackson the wine
3 - Sarah MacMillan reviews the new  Ben Affleck thriller, Gone Girl.
3:45 The Panel Pre-Show with Jim Mora, Julie Moffett, Finlay MacDonald and Barry Corbett.