Afternoons with Jesse Mulligan for Friday 19 September 2014
SHOW NOTES
1:10 Best Song Ever Written.  Golden Brown by the Stranglers, chosen by Mark Harlen of Auckland.
1:20 NZ Live.  Auckland folk/pop artist Mahoney Harris has just released her debut album, We Didn't Feel Alone.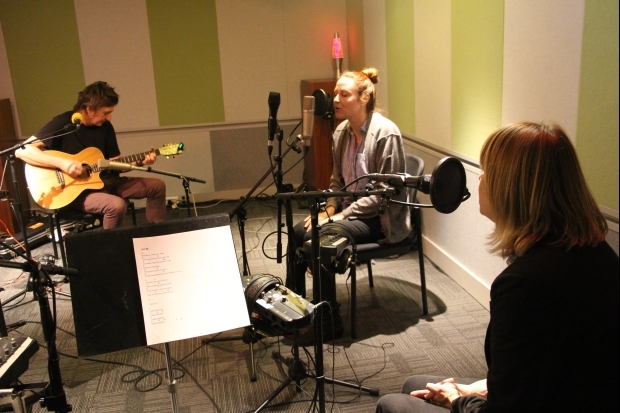 Mahoney Harris's album We Didn't Feel Alone is the end product of more than two years part time work and half a lifetime creating music with and for others.
2:10 Three-old Chevys Rolled Into One  Gordon and Pauline Bourne of New Plymouth like classic cars so much, they've rolled three old Chevrolet models into one - and with a New Zealand flavour.
2:30 NZ Reading.  Owen Scott reads the final episode of 'Sensible Sinning' by Bernard Brown.  
2:45 Feature album.  Johnny Cash, American IV: The Man Comes Around (2002).
3:10 Your Weekend
Fresh Fast Food - Julie Biuso - Scallops with a Savoury Crust
Weekend Wine - Belinda Jackson - Red Knot McLaren Vale Shiraz 2013 $13 - South Australia, Te Mata Syrah 2013 $18 - Hawkes Bay, Main Divide Pinot Noir 2012 $22 - Waipara.
Movie Review - Sarah McMullan.
3:30 New Zealand Society
Tales of life in Aotearoa.
3:45 The Panel Pre-Show.  Zara Potts, Jim Mora, Dr Bryce Edwards and Matt Nippert discuss what the the world is talking about.