Afternoons with Jesse Mulligan for Wednesday 5 May 2010
1:10 Best Song Ever Written
Comedian Steve Wrigley picks Slice of Heaven by Dave Dobbyn
1:15 Link 3 - music game
Here's a clue. We were talking about Shakespeare and the updated King Lear being banned from the classrooms by the Closed Brethren. The association between Shakespeare and education. There's something famous that playwright Ben Jonson once said about the bard. What he said also applies to our three songs. You don't have to know what he said, actually, if you listen to the songs.
2:10 Feature story
The world continues to watch as 200 thousand gallons of crude oil spill into the Gulf of Mexico every day. The undersea well from the Deepwater Horizon rig was hit by an explosion on April 20 that killed 11 workers. British oil giant BP, who leases the rig, is dumping chemicals on the massive oil slick to break up the sheen and minimize damage to coastal communities in Louisiana. BP is working on an underwater containment dome to cover three leaks at the well and pump oil to a container ship. This is all a reminder of the consequences to the environment and the economy when things go horribly wrong on oil rigs. Maritime New Zealand is responsible for our oil spill response strategy. We talk to Nick Quinn Group manager of the Marine Pollution Response Service from Martime New Zealand.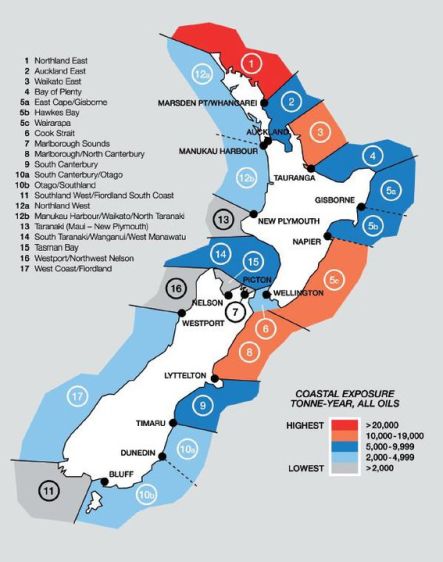 The music of the Howard Morrison Quartet wasn't classic rock and roll.. but the fans loved them as much as the modern day Mick Jaggers. Sir Howard Morrison will be inducted into the New Zealand Rock Music Hall of fame next week in Christchurch. Nine other musicans will be also become hall of famers... including guitarist Graham Wardrop, members of the 1970s band Dragon and Mark Williams, who won entertainer of the year in New Zealand in the 1970s. Sir Howard, died in September last year, so the award will be accepted on his behalf by former Quartet member Toni Williams
2:30 NZ Reading
Stuart Devenie reads part eight of Crime Story by Maurice Gee.
Worlds separate Brent Rosser, a petty thief, from Ulla Peet, wife of Athco Properties' Athol Peet. But a burglary-gone-wrong brings them into a confrontation that will change their lives
2:45 He Rourou
The Families Commission's new Whanau strategy was launched recently at the Beehive by, not surprisingly, the Minister responsible for Whanau Ora, Tariana Turia.
Ana Tapiata talks about the new strategy with one of the Commission's Whanau Reference Group members Dame Iritana Tawhiwhirangi.
2:50 Feature Album
Our Feature Album is Back in the High Life by English singer/songwriter, Stevie Winwood. It came out in 1986, and won three Grammy's - two of them for this song, including Record of the Year.
The female vocals on the song were performed by Chaka Khan.
3:12 Virtual World
IT Hamish MacEwan talks about diversity or conformity - Which is the Internet fostering?
3.33 Auckland story
Some of the founding families of New Zealand's wine industry are of Dalmatian decent. A few of them had arrived here as early as the 1850s to hunt for gold and later, for kauri gum. They all came from Dalmatia, that rocky coastline along the Adriatic Sea … now part of Croatia.
So, an archive set up to record and preserve the history of Dalmatians in New Zealand, is celebrating its twentieth year. I've been along to have a look and talk to the blokes who set it up.
3:47 Science story
As the world's oil supplies run out - or accidentally gush out, as we're seeing in the United States this week - the search is on for new forms of energy that we might use in the future.
International geologists and geophysicists are meeting in Wellington next week to discuss the potential of 'Fiery Ice from the Seas', at a conference with the rather more prosaic sub-title of Methane Hydrate Research and Development.
Intrigued by the term 'fiery ice' and wanting to know more about methane hydrates, Alison Ballance heads out to GNS in Lower Hutt to meet workshop organisers Ingo Pecher and Stuart Henrys.
4:06 The Panel
Finlay MacDonald and Garth George are on The Panel today. The state of rugby and poaching players for the first XVs Should the PM have come back for the funerals of the air force personnel? Gordon Brown UK's worst prime minister, not a Tory saying that but one of his own candidates. Who needs enemies when you've got friends like that? Norwegians who shot kereru getting off because kereru is protected but not endangered.