Navigation for Station navigation
Lydia Lewis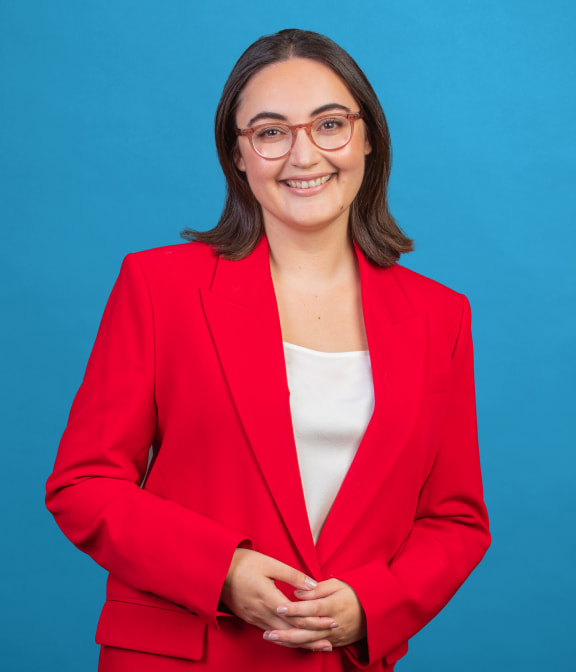 Lydia Lewis was born in New Zealand to Greek parents. She grew up in Hawke's Bay raised her yiayia (grandmother) who would sit Lydia down with the newspaper as a child, and surround her with news on TV and radio throughout the night. Lydia says that this is where her journey began. "I guess you could say journalism found me in my dreams."
Lydia is driven by a belief in balance and accuracy, and her tenacity and grit have seen her tackle some challenging topics. During her six years at Newshub, Lydia investigated the sharp rise in synthetic drug fatalities in New Zealand, reported on death by suicide in the construction sector and immigration issues.
Lydia joined RNZ Pacific as a journalist and newsreader in 2021, and has since covered a range of major news stories including the Hunga Tonga–Hunga Haʻapai submarine volcano eruption and tsunami, Vanuatu election, Fiji Election, COP and the first Covid-19 cases in the Cook Islands, Niue, Tuvalu and Tokelau.
RNZ Programmes
A bulletin of Pacific News and a sports report.
Search results for Lydia Lewis