Navigation for Station navigation
Koroi Hawkins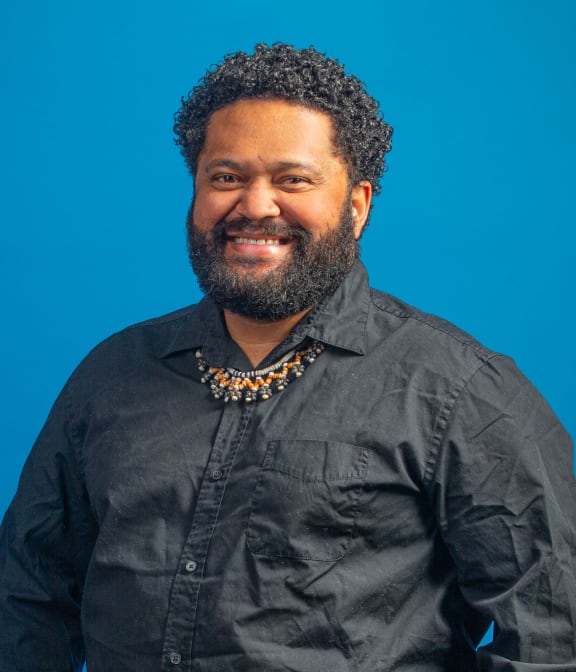 Koroi Hawkins is a Solomon Islands citizen with Fijian heritage. His great, great, great grandfather was one of the first English traders to travel to the Solomon Islands. He began his media career in the Solomon Islands working with the country's first locally owned and run TV station One Television Solomon Islands and went on to work as a freelancer for local and international media, as well as doing video production work for local and international NGOs.
Koroi joined RNZ Pacific in 2014 as a journalist and has held a number of roles within the team. In February 2023, Koroi was appointed as RNZ Pacific's Editor. He says his role fulfills a calling he felt even in the early days of his career to cover the Pacific region's daily news and current affairs – something he retains and passion and curiosity for.
Outside of his work, Koroi enjoys spending time with his partner and four children and playing board games and video games. He's a diamond ranked player in Battle Royal title Apex Legends, a different kind of competition from his earlier years when he was an avid footballer who has one goal to his name in the Solomon Islands Premier League.
Search results for Koroi Hawkins