The Critic's Chair series ended in March 2015.
This week Erica Challis reviews Mendelssohn in Birmingham, a new release by the City of Birmingham Symphony. She then features the West-Eastern Divan Orchestra live at the BBC Proms, and Israeli mandolin virtuoso Avi Avital's new recording Between Worlds. You'll also hear Massenet's orchestral music is in the skilled hands of the Orchestre de la Suisse Romande, conducted by Neeme Järvi.
Mendelssohn in Birmingham
City of Birmingham SO/Edward Gardner
(Chandos CHSA 5132)

The title of this disc is a bit misleading – Mendelssohn did conduct in Birmingham with great success, but the works on this disc were not the ones he performed there. The CBSO play with a well-blended, smooth sound. I don't think they always capture the wilderness of The Hebrides landscape, though it's a very beautiful performance. Throughout the recording, I like how the touches of colour show forth as little gleams.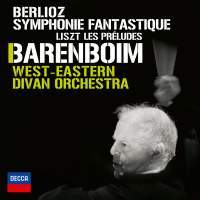 BERLIOZ: Symphonie Fantastique; LISZT: Les Preludes
West-Eastern Divan Orch/Daniel Barenboim
(Decca 478 5350)

This recording is from the West-Eastern Divan Orchestra's live performance at the 2009 BBC Proms. It's an interesting listening experience, full of passion and commitment, along with some imperfections. The dynamics are strongly pointed, with big firmly shaped curves. Barenboim doesn't take it at a breakneck pace, which means we can hear some of the fiddly details that are lost in other recordings.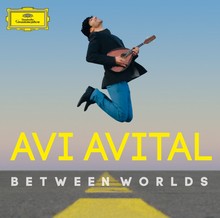 Between Worlds
Avi Avital (mandolin), Richard Galiano (accordion), Catrin Finch (harp), Giora Feidman (clarinet), Itamar Doari (percussion)
(DG 479 1069)

Grammy-award nominated Israeli mandolin player Avi Avital explores and re-imagines works from around the globe on this recording. Most tracks are short little appetisers, each a few minutes long. You can really hear Avital's evocative and sensitive playing. If you're a fan of the mandolin, or even if you're not, this is a collection that gives you a sense of its capabilities.
Neeme Järvi conducts Massenet
Truls Mørk (cello), Orchestre de la Suisse Romande/Neeme Järvi
(Chandos CHSA 5137)
The orchestral playing from the Orchestre de la Suisse Romande is very polished, with a light, clear sound overall. The dramatic brass chords are contained, and the massed strings have a gloved, velvety quality. Massenet has a gift for music with a sense of physical gesture, invaluable to a ballet composer. It's charming music, played with sensitivity and control, with some luscious solos from individual players.