The Critic's Chair series ended in March 2015.
This week on The Critic's Chair, Erica Challis looks at the fourth volume of the BBC Symphony's Lutoslawski series, and changes pace with Mitsuko Uchida performing Mozart Piano Concertos Nos 9 & 21 with the Cleveland Orchestra. She also uncovers two young wind players currently in principal seats of leading orchestras: flutist Katherine Bryan, and clarinettist Andreas Ottensamer.
ROUSE: Flute Concerto; IBERT: Flute Concerto; DEBUSSY: Syrinx; MARTIN: Ballade
Katherine Bryan (fl), Royal Scottish National Orch/Jac van Steen
(Linn CKD 420)

Katherine Bryan is the principal flute of the Royal Scottish National Orchestra, and here she performs with them as concerto soloist. Rouse's Flute Concerto is a terrific vehicle for her playing; her vibrato and colour is as varied as human speech. I have issues with the vision of Celtic Britain that Rouse displays, and the elegy movement's link to the 1993 James Bulger murder. Overall, lovely playing and a very interesting selection of music.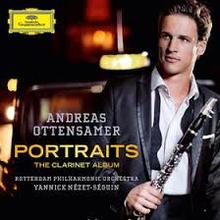 Portraits: The Clarinet Album
GERSHWIN: Prelude No 1; COPLAND: Clarinet Concerto; DEBUSSY: La Fille aux Cheveux de Lin; CIMAROSA: Clarinet Concerto; BEACH: Berceuse; SPOHR: Clarinet Concerto No 1
Andreas Ottensamer (cl), Rotterdam Philharmonic/Yannick Nézet-Séguin
(DG 481 0131)

Young clarinettist Andreas Ottensamer is one of the principals of the Berlin Philharmonic. The rather airbrushed model photos of the soloist in the booklet send a suggestion that this disc might be cheesy, but he's a very fine player with a beautiful sound. His exclusive recording partnership with DG is the first ever of its kind with a clarinet soloist. The Rotterdam Philharmonic is nicely balanced, and this recording certainly shows off, as he intended, a very broad range of styles.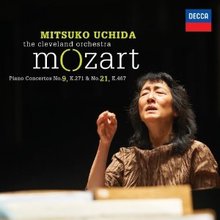 MOZART: Piano Concerto No 9 in Eb K271, Jeunehomme; Piano Concerto No 21 in C K467
Mitsuko Uchida (pno/dir), Cleveland Orch
(Decca 478 3539)

Uchida is a quintessential Mozart player, and these are tremendous recordings of concertos worth having. Mozart's ninth concerto marks the moment his precocious talent turned to mature genius, and Uchida understands the sense of adventure this concerto has. Her playing is full of delicacy and understated brilliance. The Cleveland strings sound impressive, and are recorded with good definition.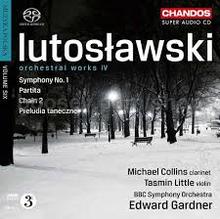 LUTOSLAWSKI: Orchestral Works Vol VI
Tasmin Little (vln), Michael Collins (cl), BBC SO/Edward Gardner
(Chandos CHSA 5108)

This disc couldn't be more different from the Mozart – instead of clarity and transparency, there's a cornucopia of amazing orchestration and blazing effects. If you enjoy Prokofiev or Shostakovich, you'll like some of the moments in this symphony. Soloists Tasmin Little and Michael Collins provide some very expressive playing.