Sound Lounge for Friday 7 August 2015
7:00
SALINA FISHER
Unfinished Portrait for flute, oboe, bassoon & piano
Mimosa Wind Ensemble
RNZ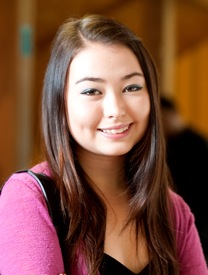 Salina Fisher. Image courtesy of Chamber Music New Zealand
VELJO TORMIS: Betrothal Visit Song, Bundling Song , from Men's Songs
Svanholm Singers
Toccata Classics TOCC 0073
NOEL MEEK: 4 track  jam 17 june 2015
Noel Meek (electronics)
(Private Recording)
7:30 Relevant Tones
The Art of Spoken Word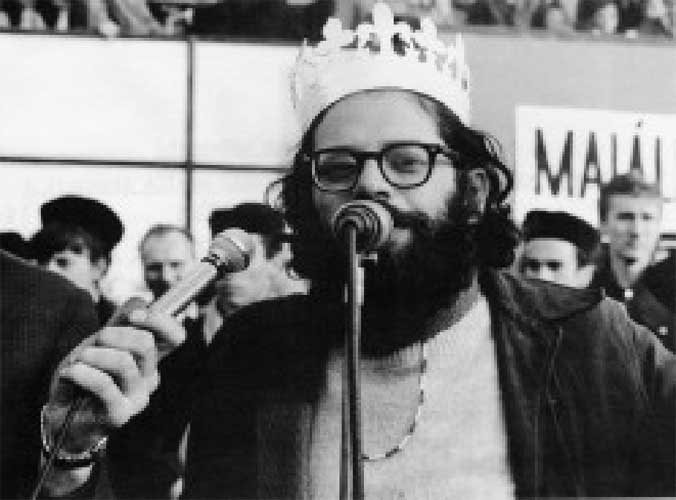 It takes fine craftsmanship to achieve a perfect partnership between text and music in which neither element overshadows the other. This week, we'll listen to a fascinating array of spoken word and music by composers striving to achieve this symmetry. (WFMT)
Photo: Allen Ginsberg. CC BY 3.0 Engramma
SCOTT JOHNSON: How it Happens (The Voice of I.F. Stone) (excerpt) - Kronos Quartet (Nonesuch 79372)
AARON JAY KERNIS: Goblin Market, Part II, Scenes 2 & 3 - The New Professionals/Rebecca Miller; Mary King (narrator) (Signum 186)
MARTIN BUTLER: The Tummy Beast fr. The Dirty Beasts - Soundwood Ensemble/David Campbell; Richard Stilgoe, narrator (Black Box 1089)
JOSEPH SCHWANTNER: New Morning for the World (excerpt) - Oregon Symphony/DePriest (Koch 7293)
DAVID LANG: On Being Hit on the Head and On Hearing the Voice of God fr. Are You Experienced? - Nouvel Ensemble Moderne/Vaillancourt (CRI 625)
MICHAEL DAUGHERTY: Sing Sing: J. Edgar Hoover - Kronos Quartet (Nonesuch 79372)
LEE HYLA: Howl - Kronos Quartet, Allen Ginsberg (voice) (Nonesuch 79372)
RACHEL SHEARER: Pastoral
Rachel Shearer (electronics)
WIRE ISSUE 300
Canzoniere Grecanico Salentino
Italian septet Canzoniere Grecanico Salentino specialises in a rhythmic and often trance-like folk music associated with a frenzied folk dance which is said to cure victims of tarantula bites. While the rhythms are often feverish, their haunting songs are built around the insistent pounding of the tamburello frame drum over layers of violin, bouzouki, bagpipes and accordion. (Recorded at Brooklands Park, New Plymouth by Radio New Zealand)
9:30
ARNO BABADJANIAN: Piano Trio
Potch Trio
DELOS DE 3420
Trevor Reekie talks with Canzoniere Grecanico Salentino's lead singer and multi-instrumentalist; Mauro Durante about tarantula bites and healing.
NINE INCH NAILS: Ghosts I No 6
Trent Reznor
Halo 561546
10:00 Soundtracks from the NZIFF
Ryan Smith takes a look at more music from films showing at this year's New Zealand International Film Festival including Ex Machina, Jonny Greenwood's soundtrack to Inherent Vice and Warren Ellis's soundtrack to Mustang, Also Craig Hayes talks to the director of New Zealand film Deathgasm about the soundtrack and more.
10:40 PM.Dirty Three's Warren Ellis goes solo to create the soundtrack for this French production about teenage rebellion in Turkey. Ryan Smith picks some tracks that show off both Ellis's talents on the… Read more Audio

10:30 PM.Portishead's Geoff Barrow and British composer Ben Salisbury collaborate on the score for Alex Garland's thought provoking psy-fi film Ex Machina. Ryan Smith explores some of the results - a fitting… Read more Video, Audio

10:00 PM.Jonny Greenwood and Paul Thomas Anderson collaborate again on the new 70s-era beach noir stoner comedy, Inherent Vice. Ryan Smith selects some tracks including one performed by Greenwood's Radiohead… Read more Video, Audio
Soundtracks From the NZIFF - Deathgasm
Music 101's resident bogan, Craig Hayes, caught up with New Zealand horror-comedy Deathgasm director Jason Lei Howden to discuss shredding guitars and the satanic apocalypse.
11:00 New Music Dreams
THE CARETAKER: An Empty Bliss Beyond This World
James Kirby (sampling, sequencing)
History Always Favours The Winners HAFTW008
NINE INCH NAILS: Ghosts I Nos 1-2
Trent Reznor
Halo 561546