Programme Seven: 16 December 2014
Resound Broadcasts 2014 - Programme Seven
John Rimmer: Kakapo Reborn
Auckland-born composer John Rimmer studied composition with Ronald Tremain at the University of Auckland, and went on to study electronic music, analysis and composition at the University of Toronto. His compositions use a wide variety of musical forces: instrumental, orchestral and choral. About a quarter of his works employ electroacoustic resources and many works are published and recorded. He is the founder of the Karlheinz Company, an ensemble for new music at the University of Auckland, and played horn with them for many years.

His work Kakapo Reborn is based on the haunting, low-pitched booming call of the kakapo, the world's largest parrot. The work celebrates the virtual rebirth of this magnificent bird from near extinction through the work of the Department of Conservation in New Zealand. It was commissioned by the Auckland Philharmonia Orchestra in 2002.
John Elmsly: Response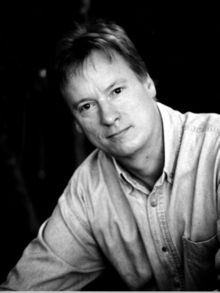 John Elmsly has recently retired from his position as Associate Professor at the University of Auckland's School of Music. His compositions include works for symphony orchestra, vocal and choral music, chamber and solo music commissioned by many leading performers, and electroacoustic music. His electroacoustic works have been performed all over the world.

In 2004 the NZSO commissioned Elmsly to write a piece for flute and orchestra, in the nature of a ballade. When he began writing the work  he came across an old Chinese four-character saying which describes a beautiful singer whose renditions were so unforgettable they could be heard 'encircling the rafters for three days". This delightful image encouraged him to make the flute sing until the sound 'rises to the rafters', hence the predominance of rising melodic gestures.
 
Denis Smalley: Cornucopia for solo horn and tape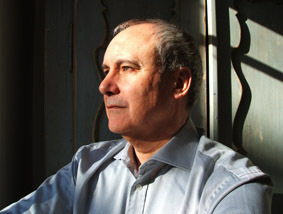 Denis Smalley was born in New Zealand in 1946. He studied music at the University of Canterbury and the Victoria University of Wellington, prior to studying in Paris with Messiaen, and with the Groupe de Recherches Musicales. Smalley has been active as a composer of electroacoustic music for thirty years, and his works have been widely acclaimed, winning a number of international awards including the Prix Ars Electronica in 1988. He has made original contributions to thinking about electroacoustic music, in particular his investigations into the listener's perception of it, and his development of the notion of spectromorphology (the shaping of sound spectra through time).

Cornucopia for amplified horn and tape was composed in 1973. This recording was made in 1985, and the performer is composer and horn player John Rimmer.