Programme Six: 9 December 2014
Resound Broadcasts 2014 - Programme Six
Michael Williams: Piercing the Vault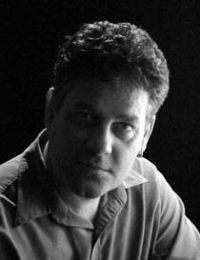 Michael Williams is a senior lecturer in composition and electroacoustic music at the University of Waikato. He has received commissions from most of New Zealand's major institutions, and his music is regularly broadcast here on Radio New Zealand Concert. His music covers a wide range of genres including chamber music, orchestral, concerti and operas. He also maintains an interest in the digital manipulation of acoustic instruments.

Piercing the Vault was commissioned by the NZSO in 2005, and was premiered by them with oboe soloist Robert Orr. Reviewer Williams Dart said "Williams has a sure sense of colour and the courage to risk the rumbustious; his lightly scored cadenza, with oboe sliding and bending over whispered lower strings, dealt out a rare and mysterious beauty."
 
Helen Bowater: Lumen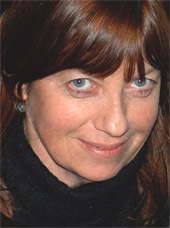 Helen Bowater has enjoyed an exceedingly diverse musical career. Her study included electroustic music with Ross Harris and composition with Jack Body. She has worked as a singer, pianist, violinist and also worked with rock bands and Gamelan Padhang Moncar. Following residencies at the Nelson School of Music in 1992 and at Otago University as Mozart Fellow in 1993, she was appointed Composer-in-Residence with the Auckland Philharmonia in 1994.

Lumen was commissioned by contemporary music ensemble Stroma in 2006, and this recording is of their premiere performance. It was conducted by Hamish McKeich at the Illott Concert Chamber in Wellington.
 
Matthew Crawford: A Place to Lose and Find Yourself
Matthew Crawford is a media producer, currently living in Melbourne, and has composed works for the Auckland Philharmonia Orchestra and 175 East among others.

A Place to Lose and Find Yourself reflects an experience he had of standing on Piha Beach, one of Auckland's wild West Coast beaches. On a grey, windy day he witnessed great plumes of sea spray and observed an empty bottle of Japanese whiskey washed up on the beach. He describes being energised by the natural spectacle, and he imagined how gloomy the city dwellers on the other side of the Waitakere ranges must be feeling in the weather. He uses the flutes and percussion principally to give a sense of the rising and falling of the sea - including a wind machine to heighten the experience of being on a beach on a blustery day.
David Griffiths: Stabat Mater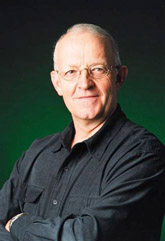 David Griffiths was born in Auckland in 1950 and graduated from the University of Auckland in 1971 with a BMus and an MMus with First Class Honours in 1973. He also studied composition at the Guildhall School of Music in London. He went on to work as a freelance composer and singer based in Auckland, and to hold the position of Lecturer in Voice at the University of Otago. He sings professionally as a baritone, engagements include solo concert work, operatic roles and broadcasts for Radio. His compositions for choir, in particular, have been performed all over the world.

Stabat Mater was written in 1996, and dedicated to the University of Otago Marama Singers and Associate Professor Jack Speirs. It is scored for SATB choir and organ.