Programme Three: 18 November 2014
Resound Broadcasts 2014 - Programme Three
Christopher Small

:

Children of the Mist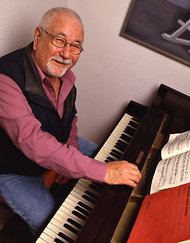 Palmerston North-born Christopher Small was a musician, educator, lecturer and author of a number of books and articles in the fields of musicology, sociomusicology and ethnomusicology. He is well known for coining the term 'musicking' - a word he used to describe music as a process rather than a noun. Click here to read his obituary from The Guardian in 2011.

His orchestral score Children of the mist was written for a production by the Wellington City Ballet, choreographed by Leigh Brewer and designed by Harry Baker. The story was based on one of the oldest legends in Maori folklore, the patu-paiarehe.

This recording features the National Orchestra, conducted by Alex Lindsay, was made in 1960.
Rachel Clement

: txt msgs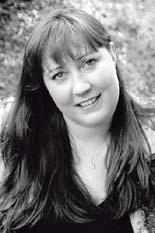 Rachel Clement studied composition with John Rimmer and John Elmsly at the University of Auckland, and has worked extensively as a composition tutor in secondary schools both in Auckland and Christchurch. She was the 2005-2006 Mozart Fellow at the University of Otago.

txt msgs was composed in 2004, when sending text messages on your mobile phone was still a relatively recent convention. The work explores the more stilted and abbreviated way of communicating via text message. Scored for flute and clarinet, txt msgs has the two instruments matching one another pace for pace and mood for mood as they 'talk'. It is not intended to be a deliberate evocation of texting, but some of the unique aspects of the text message clearly inform the musical language of the piece.

This recording is performed by Ingrid Culliford and Gretchen La Roche, and featured during a 175 East concert in June 2004.
Ronald Tremain: Vocalise I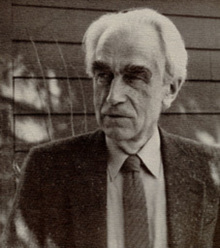 Ronald Tremain was born in Feilding in 1923, and died in Canada in 1998. He studied at both Canterbury University and at the Royal College of Music in London, gaining diplomas in piano performance and a doctorate in 1953. He held professorships at a number of international universities, including at the University of Michigan, the State University of New York and Brock University.

Tremain wrote two Vocalise in 1988, for solo soprano. The melodies in both works have vowel sounds and nonsense syllables rather than text. They were written for Elise Bédard, an accomplished performer of avant-garde vocal music. They use the voice instrumentally, and are designed to be technically challenging.

This 1993 recording features soprano Tracey Chadwell. It is a treasure to the Radio New Zealand Concert archive, as Chadwell lost her battle with leukaemia three years after this recording session, aged just 36.