Programme Two: 11 November 2014
Resound Broadcasts 2014 - Programme Two
Kenneth Young

:

Piano Concerto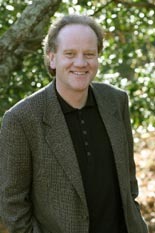 Kenneth Young is a composer, conductor, and lecturer in composition, conducting and orchestration at Te Kōkī, New Zealand School of Music. His works have been performed nationwide and also in the United States, Europe and Australia.  In 2004 he was awarded the Lilburn Trust Citation in Recognition of Outstanding Services to New Zealand Music. Most recently, he was named Composer in Residence for the Auckland Philharmonia Orchestra's 2014 season.

He composed his Piano Concerto in 2004. It was commissioned by renowned pianist Michael Houstoun, after he had been diagnosed with focal dystonia in his right hand.This recording is from the premiere on 26 August 2004 - Michael Houstoun and the Auckland Philhamonia Orchestra are conducted by Stephen Smith.
Michael Norris

: dans les débris du temps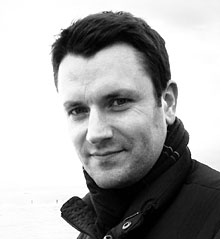 Wellington-based composer, software programmer and music theorist Michael Norris holds composition degrees from Victoria University of Wellington and City University, London. He is currently a Senior Lecturer in Composition at Te Kōkī, New Zealand School of Music.

The title of his work dans les débris du temps comes from the last line of the love poem Les Ombres by Jacques Prévert. It was composed in 2002 and premiered by one of New Zealand's foremost contemporary music ensembles, 175 East, conducted by Hamish McKeich. In this work he deliberately avoids the orchestrational intuitions he had for the ensemble - instead he explores the limits of register and audibility for each instrument. He aims for a sense of instability and insecurity both in the melodic and rhythmic aspects of the work.
Fritha Jameson

: Heurism
Fritha Jameson studied composition at both Canterbury and Victoria Universities. During her studies she focused on post-tonal and psychological aspects of music creation and performance, and had a strong interest in early western music and instruments. She is currently Head of Music at Shen Wai International School in Shenzhen City, Guangdong, China.

Fritha Jameson wrote Heurism in 1998. It is a work that explores the possibilities of limited material in two structurally diverse sections. The first section evolves slowly and explores the multiphonic fingerings possible on the flute. The second section sees the first flute taking the lead and choosing set phrases at will - the other two react to the phrases chosen by the first flute. These phrases are given text descriptions as well, including 'bored and agitated', 'haunted' and 'arrogance'.