Programme One: 4 November 2014
Resound Broadcasts 2014 - Programme One
Landscape Preludes
This set of pieces was commissioned by New Zealand pianist Stephen De Pledge. There are twelve works for solo piano from twelve different New Zealand composers:
GILLIAN WHITEHEAD - Arapatiki
ROSS HARRIS - A Landscape with too few lovers
LYELL CRESSWELL - Chiaroscuro
GARETH FARR - A Horizon from Owhiro Bay
DYLAN LARDELLI - Reign
EVE DE CASTRO-ROBINSON - This Liquid Drift of Light
JACK BODY - The Street Where I Live
SAMUEL HOLLOWAY - Terrain Vague
MICHAEL NORRIS - Machine Noises
JOHN PSATHAS - Sleeper
JENNY MCLEOD - Tone Clock Piece XVIII
VICTORIA KELLY - Goodnight Kiwi

This recording was made by Radio New Zealand Concert in the Ilott Theatre, Wellington Town Hall, live in concert at the 2008 New Zealand International Arts Festival. It was the culmination of a four-year commissioning project, and the first time Stephen De Pledge had performed the Landscape Preludes as a complete set.

You can also enjoy videos of Stephen De Pledge performing each Landscape Prelude here
Stephen De Pledge, piano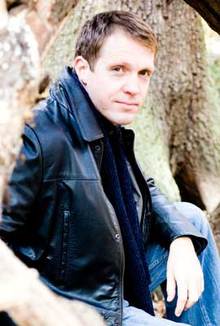 New Zealand pianist Stephen De Pledge began his studies in Auckland with Margaret Crawshaw and Bryan Sayer, then undertook postgraduate studies at the Guildhall School of Music and Drama in London with Joan Havill. He made his acclaimed Wigmore Hall debut in 1999, which has been followed by regular recitals there. In addition to solo recitals, he has performed with noted musicians including the Berlin Philharmonic Wind Quintet, violinist Viktoria Mullova, violist Rivka Golani and cellist Colin Carr.

De Pledge has a strong interest in contemporary music. In 2010 he returned to New Zealand to become Senior Lecturer in Piano at Auckland University.