Programme 10: 24 December 2013
Resound Broadcasts 2013 - Programme Ten
(scroll down for audio)
Gillian Whitehead

:

Tamatea Tutahi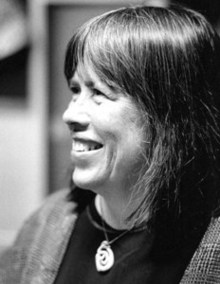 Gillian Whitehead is originally from Hamilton, and has worked for many years in the UK and Sydney, as well as New Zealand.  She has written a wide range of music including works for solo, chamber, choral, orchestral and operatic forces, most of them direct commissions from performers and funding organisations.

In 2000 she became one of the inaugural Artist Laureates of the NZ Arts Foundation and is now a governor of the organisation. From 1998-2003 Gillian was President of the Composers' Association of New Zealand. In 2008 she became a Distinguished Companion of the New Zealand Order of Merit, one of New Zealand's highest honours, and was granted the title 'Dame' the following year.

Tamatea Tutahi was composed in 1980, as a commission from pianist Sally Mays. This recording was made in 2012, and features pianist Sarah Watkins.
Ronald Tremain

: Symphony for Strings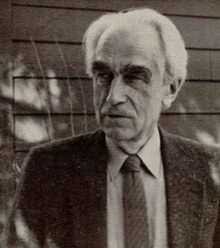 Ronald Tremain had a distinguished career as a composer and teacher, in New Zealand, London, the United States and Canada. He got a doctorate from the Royal College of Music in 1953, and returned to New Zealand to teach at the University of Auckland for ten years. He was then awarded a Carnegie Travelling Fellowship, and toured universities in the United States as a Visiting Professor in both theory and composition. He spent the later years of his life in Canada as a Professor of Music at Brock University.

His Symphony for Strings was written in 1960, commissioned by the Hamilton String Players. This recording, featuring the New Zealand Symphony Orchestra conducted by Dobbs Franks, dates from 1977.
 
Ross Harris

: Ave Maris Stella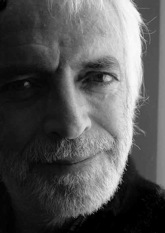 Ross Harris is one of New Zealand's leading composers, with over 200 works to his name: orchestral, chamber, opera, klezmer, and electronic music to name a few. He's been a finalist in the SOUNZ Contemporary Award eight times in 13 years, and has won the award four times.

His vocal work Ave Maris Stella is a popular hymn of unknown origin – the oldest surviving copy of it was found in a 9th-Century manuscript now in the Swiss monastery of St Gallen. Ross Harris has set seven verses of the hymn, in a sumptuous setting for mixed voices. This recording of Baroque Voices in 2009 was the world premiere performance of the work.
Susan Frykberg

: Virgin Mother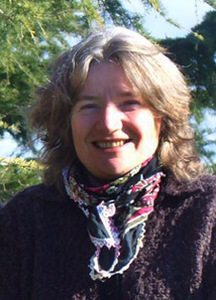 Susan Frykberg is a composer of electroacoustic and instrumental music, based in Canada. Susan has studied with composers John Rimmer, Barry Vercoe, Barry Connyngham, Iannis Xenakis and Barry Truax; and priest and theologian Kevin McKone. She has been based in Canada for many years, teaching at various institutions. She is a member of the Canadian Music Centre, the World Forum of Acoustic Ecology and the Canadian Electroacoustic Community, and her works are represented by SOUNZ, the Centre for New Zealand Music.

This work is called Virgin Mother, and Susan states in her programme note that it was composed in 2002 after a five year hiatus from composing, during which she studied Ancient Greek, Latin, Theology and Gregorian Chant. And Virgin Mother uses all the principles of chant – a prayerful quality, breath-based phrasing, free rhythm, and modality. It was recorded by Baroque Voices in 2009.
Carol Shortis

: Adam Lay Ibounden
Carol Shortis grew up in Essex, UK. She moved to New Zealand in 1990 and lived on Waiheke Island, where she raised a family as well as running several successful businesses. She has been involved with community singing for many years, but only recently pursued a more formal musical education, studying at the New Zealand School of Music in Wellington. In 2008 she was elected as a committee member of the Composers Association of New Zealand and is currently the treasurer for that organisation, and co-convener of the CANZ Nelson Composers Workshop.

Adam Lay Ibounden featured in a 2008 Baroque Voices concert. Carol Shortis wrote it while she was a graduate student at the NZSM, studying with Dugal McKinnon and Stephan Prock. It is based on a traditional text, which was set to music by Katharine Blake. Shortis arranged and recomposed the work into the version we have here.