Programme 5: 19 November 2013
Resound Broadcasts 2013 - Programme Five
(scroll down for audio)


James Gardner

:

a study for voicing doubts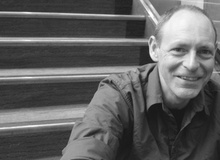 James Gardner was born in Liverpool, and has lived in New Zealand since 1994. Soon after his arrival, he set up the contemporary music ensemble 175 East, which he directs and occasionally conducts. His compositions have been performed and broadcast around the world, and he has also presented programmes for Radio New Zealand Concert on a range of subjects including John Cage, Frank Zappa, Conlon Nancarrow, and the James Bond soundtracks of John Barry.

His work a study for voicing doubts was written in 2001 for clarinettist Gretchen Dunsmore and 175 East. Gardner wanted to write a miniature clarinet concerto, where the solo clarinet repeatedly tries to escape the "gravitational pull" of the ensemble.
 


Lyell Cresswell

: Le Sucre du Printemps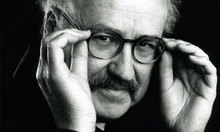 Lyell Cresswell was born in Wellington, and since 1985 has been a full-time composer based in Edinburgh. He has reccieved an APRA Silver Scroll for his contribution to New Zealand music, and his works have been recommended by the UNESCO International Rostrum of Composers three times. More recently, Cresswell has been the New Zealand School of Music Composer in Residence. He has been a featured composer at many festivals around the world and in New Zealand.

Le Sucre du Printemps was composed in 1983 for clarinettist Harry Sparnaay. The title is a clever play on words – Lyell said that the organisers for the premiere concert of the piece thought it was a typo and printed 'Le Sacre' in the programme instead of 'Sucre'. The Dutch clarinettist Harry Sparnaay ranks among the world's distinguished bass clarinet players, and he commissioned this work for his ensemble the Bass Clarinet Collective. On this recording, Sparnaay performs all the clarinet parts (6 bass clarinets and 3 contra bass clarinets) with the assistance of the multi-track recording medium. This recording was made in Amsterdam, and was broadcast on Radio New Zealand Concert on October 1st 1984 - International Music Day.


Philip Norman

: The
Philip Norman's Ballad of Settler McGee was commissioned by Radio New Zealand Concert for the World Youth Festival in Christchurch, September 1990. It involved most of the youth ensembles in the country – from orchestra, choir and jazz band to pipe band and Maori ensemble. It tells the fictional tale of Settler McGee, which is outlined in Kenneth Young's introduction.

Philip Norman has had works commissioned by most of the leading music, theatre and ballet companies in New Zealand. He co-founded the Nota Bene Music Publishing Co. in 1979, and has been President of the Composers' Association of New Zealand. He has composed over 200 works, and is also acclaimed for his biography of Douglas Lilburn.