Programme 6: 26 November 2013
Resound Broadcasts 2013 - Programme Six
(scroll down for audio)

Dorothy Ker: le kaleidescope de l'obscurite
A graduate of the University of Auckland where she studied with John Rimmer, Dorothy Ker travelled to London in 1992 and completed a PhD in composition at the University of York, studying with Nicola Lefanu and Harrison Birtwistle. Since then, her music has been performed and broadcast around the world.

Le kaleidoscope de l'obscurite was written in 2004 and dedicated to 175 East, who perform on this recording.  This is how Ker describes it:

"It begins by laying out a cinematic succession of diverse images that retain their order through a cyclic process of transformation. Much of this consists of distortion and an increasing emphasis on the residual, unpitched sounds and dissonances….it is multidimensional, transient, shifting yet static."

The 175 East performers are Gretchen Dunsmore (clarinet), Andrew Uren (bass clarinet), Katherine Hebly (cello) and Matthias Erdrich (double bass).
 

John Elmsly: Three Pieces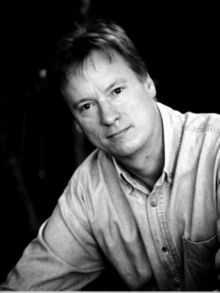 John Elmsly studied with both David Farquhar and Douglas Lilburn. He is one of the many prominent New Zealand composers to hold the Mozart Fellowship at University of Otago in Dunedin, and has been a lecturer in composition at the University of Auckland School of Music since 1984.

His Three Pieces for piano were composed in 1987, and can be performed as individual pieces or as a set. The three movements are called Prelude, Canzonetta, and Rerere. The final movement was commissioned by the Wellington Branch of the Institute of Registered Music Teachers.

Stephen de Pledge performed these pieces for Radio New Zealand Concert last year, as part of the re-record project in collaboration with SOUNZ.

Dorothy Buchanan: Sinfonietta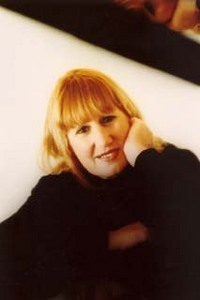 Dorothy Buchanan is a pioneering figure in New Zealand composition. She was New Zealand's first composer-in-schools, and in 1979 became both president of the Composers' Association of New Zealand and the first woman to join the Musicians' Union. In the same year she founded the Christchurch Music Workshops, and co-founded the music publishing co-operative Nota Bene.

Organisations as diverse as school choirs, string quartets, dance and theatre companies and symphony orchestras have commissioned songs, operas, incidental music and film and television scores. She has received a CANZ Outstanding Achievement Award, and in 2001 she was made an Officer of the New Zealand Order of Merit (ONZM) for a lifetime's involvement in music.

Her Sinfonietta was commissioned by the New Zealand Symphony Orchestra in 1989, and premiered by them the following year. It is dedicated to Quita, Dorothy's daughter. Scored for ocarina and orchestra, the score states that the piccolo can substitute if no ocarina is available.