Programme 3: 5 November 2013
Resound Broadcasts 2013 - Programme Three
(scroll down for audio)

Nigel Keay: Piano Quartet
Nigel Keay is a musician with a lifetime of experience as a composer and violist, originally hailing from Palmerston North. After holding various composer-in-residence positions around the country, he moved to France in 1998.

His Piano Quartet is performed here by NZTrio and violist Robert Ashworth. This particular version was recorded last year in Auckland, as part of an initiative with SOUNZ, The Centre for New Zealand Music, to re-record works of artistic merit. It received its premiere broadcast here on Resound.
 

Ross Harris: And Death Shall Have No Dominion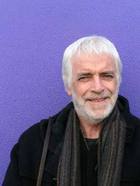 Ross Harris is one of New Zealand's leading composers, with over 200 works to his name: orchestral, chamber, opera, klezmer, and electronic music to name a few. He's been a finalist in the SOUNZ Contemporary Award eight times in 13 years, and has won the award four times.

His featured work in Resound this year is called And Death Shall Have No Dominion - composed in 2007 for the New Zealand String Quartet. It was written for the David Farquhar Tribute concert in the Adam Concert Room in Wellington that same year. It's dedicated to Farquhar, and the work's based on the opening line of Song IV from Farquhar's song cycle entitled "In despite of death." Here's the New Zealand String Quartet with And Death Shall Have No Dominion.

Claire Cowan: Here at this quiet limit of the world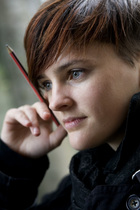 "I like to collaborate with other artists so that I may be musically inspired by their creative vision, and in turn they may become inspired by mine. In music and art I admire simplicity, emotion and originality."  -Claire Cowan

Auckland-based composer Claire Cowan has pursued a career in music for concert, film and theatre since graduating from the University of Auckland with Honours in 2006.

Here at this quiet limit of the world is performed in this recording by the New Zealand Symphony Orchestra under Hamish McKeich, at the 2006 NZSO-SOUNZ readings.
 

David Farquhar: Swan Songs
David Farquhar was born in Cambridge, New Zealand, and went on to study composition with Douglas Lilburn at Victoria University. After completing an MA in Britain, he returned to the teaching staff at Victoria University, where he stayed for over 20 years. He was the Founder-President of the Composers' Association of New Zealand in 1974, and in 2004 was made a Companion of the New Zealand Order of Merit for his services to music.

This is a song cycle for baritone and guitar, made up of seven songs. They're set to some traditional texts, and also to words by Orlando Gibbons, Fleur Adcock, and the composer himself. Written in 1983, the songs include The Silver Swan, Anxieties and Hopes, The Roasted Swan, and Swan Sang.

This recording features baritone David Griffiths and guitarist Sue Court, from a live recording in 1991.