Programme 2: 29 October 2013
Resound Broadcasts 2013 - Programme Two
(scroll down for audio)

Anthony Young: Arrival in Opoutere
Anthony Young has a masters in composition from the University of Auckland, and has had his pieces performed by orchestras both here and overseas.

This is an orchestral work called Arrival at Opoutere. Opoutere Beach is a popular summer holiday spot, on the Eastern side of the Coromandel Peninsula. The Auckland Philharmonia Orchestra performs Young's work here, conducted by Miguel Harth-Bedoya. It was recorded by Radio New Zealand Concert at the 2002 Young Composers' Workshop and Competition.
 

Kenneth Young: Suite for Solo Cello
Kenneth Young is a composer, conductor, and lecturer in composition, conducting and orchestration at the New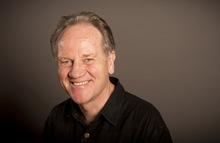 Zealand School of Music. Most recently, he was named Composer in Residence for the Auckland Philharmonia Orchestra's 2014 season.

He composed his Suite for Solo Cello in 1986, originally for NZSO colleague Allan Chisholm. In this year's Resound series, we bring you a personal introduction from Ken, where he muses over his composition, having re-listened to it more than two decades on. This recording features cellist Ashley Brown, in a recording made in 2012.
 

Helen Bowater: The Frivolous Cake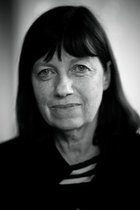 Helen Bowater has contributed a lot to the compositional landscape of New Zealand; holding the Mozart Fellowship at the University of Otago in 1993, and being named Composer in Residence for the Auckland Philharmonia the following year. She's also been Composer in Residence at the New Zealand School of Music, and her works have been performed around the world.

Her work in this year's Resound Project is called The Frivolous Cake – it was commissioned by Creative New Zealand and the New Zealand Composers' Foundation for a concert called 'Sonic Boom' in 1991.

The Frivolous Cake is a setting of a poem with the same name, from 'Titus Groan' by Mervyn Peake. Here are a couple of lines:

"A freckled and frivolous cake there was
That sailed on a pointless sea.
Or any lugubrious lake there was
In a manner emphatic and free.

The crumbs blow free down the pointless sea
To the beat of a cakey heart.
And the sensitive steel of the knife can feel
That love is a race apart."

The instrumentation is very interesting, for a small chamber ensemble. Performers on this recording are mezzo-soprano Linden Loader, flutist Alexa Still, Rachel Nicholson on clarinet, Andrew Pask on soprano saxophone and bass clarinet, Janet Holborow is the cellist, and Diane Cooper the percussionist.