Bold Worlds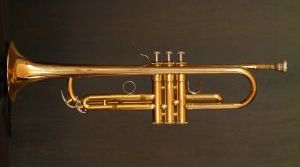 The New Zealand Symphony Orchestra venture into Bold Worlds with a fresh concerto from Australian composer Brett Dean, played by in-demand Swedish trumpet virtuoso Håkan Hardenberger.
The brassy theme continues with Janacek's Sinfonietta inspired by a military band and finally with a trumpet solo within Ravel's orchestration of Mussorgsky's Pictures at an Exhibition.
We also hear a guest conductor making his debut with the NZSO, the current Director of Spain's Orquesta Sinfonica de Galicia, the Russian born Dmitri Slobodeniouk.
Håkan Hardenberger (tpt), New Zealand Symphony Orchestra/Dima Slobodeniouk
JANÁCEK: Sinfonietta Op 60; DEAN: Dramatis Personae; MUSSORGSKY arr Ravel: Pictures at an Exhibition
Recorded in Michael Fowler Centre, Wellington, by Radio New Zealand