Tuesday, 14 July 2015
The Angel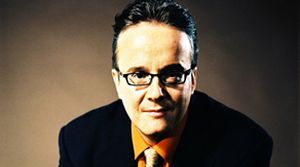 The programme takes its name from a song from Wagner's Wesendonck Lieder, but the theme of "The Angel" links together all the works with elements of faith and love.
Haydn's symphony No. 84 titled In Nomine Domini or 'In the name of the Lord' takes full advantage of larger wind and string sections, and bustles with his trademark creativity and wit.
Wagner's Wesendonck Lieder is a setting of 5 of Mathilde's Wesendonck's poems. The first song in the cycle, Der Engel, likens a newly discovered love to the religious ecstasy of being carried away from the troubles of the world by an Angel.
And finally the Bruckner's Symphony No. 7, often called a 'Cathedral of Sound', was part homage to his idol Wagner and was the first time Wagner Tubas were used in a symphony.
Deborah Humble (mezzo), Orchestra Wellington/Marc Taddei
HAYDN: Symphony No 84 in Eb; WAGNER: Wesendonck Lieder; BRUCKNER: Symphony No 7 in E
Recorded at Wellington Cathedral of St. Paul, by Radio New Zealand