Monday, 13 July 2015
Power and Passion, Liszt and Mahler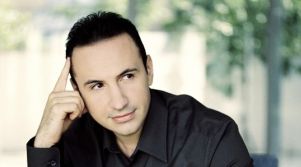 Simon Trpčeski is set to dazzle with the NZSO for the third time. His last New Zealand performance was labelled as "virtuosic," and "faultless".
This time he will bring his precision and brilliance to Liszt's Piano Concerto No. 2, a composer who was often lauded as the greatest pianist of his time. Mysterious and melodic, the beauty of this concerto lies in the relationship between piano and orchestra.
Renowned for his passion and intensity, there is no better conductor than Vasily Petrenko for Mahler's epic Fifth Symphony. He returns to conduct the NZSO for the first time since his critically acclaimed Leningrad tour, which received standing ovations across the country.
Text: NZSO
Simon Trpceski (pno), New Zealand SO/Vasily Petrenko
LISZT: Piano Concerto No 2 in A; MAHLER: Symphony No 5 in C# minor
Recorded in Michael Fowler Centre by Radio New Zealand