Music Alive for Saturday 11 July 2015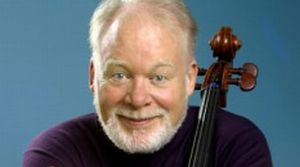 After witnessing the ravaging despair of World War I, Elgar's last great orchestral work is a deeply personal masterpiece.
Leading the orchestra is maestro Andrew Grams, universally heralded as one of America's most promising and talented young conductors. His seemingly limitless energy and attention to detail are perfect qualities for Mendelssohn's Hebrides Overture. Inspired by his tour of the Scottish isles, you can hear the great crashing of waves against desolate rocks and almost feel a salty sea breeze rush past as you are swept away by Mendelssohn's soaring melodies.
From its atmospheric and sinewy opening phrases, Schumann's Fourth Symphony is equally dramatic. Dark and brooding yet filled with moments of triumphant defiance and exquisite beauty, Schumann's music is transporting, bringing to a close a concert that will uplift, inspire and leave you wanting more.
Text: NZSO
Lynn Harrell (cello), New Zealand SO/Andrew Grams
MENDELSSOHN: Hebrides Overture; ELGAR: Cello Concerto in E minor Op 85; SCHUMANN: Symphony No 4 in D minor Op 120
Recorded and broadcast by Radio New Zealand