Surfing Aotearoa

Photo: Peter Kurdulija (CC BY-NC-NZ 2.0)

Two surf skis used by the Levin Waitarere Life Guard, on the sand at Waitarere Beach on 17th March 2000. Image: Horowhenua Historical Society Inc.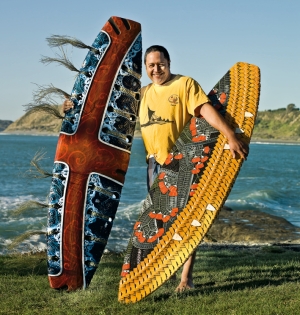 Artist Aaron Kereopa. Photo: Jane Ussher, courtesy NZ Life & Leisure magazine.
Gallery: Work by Raglan artist Aaron Kereopa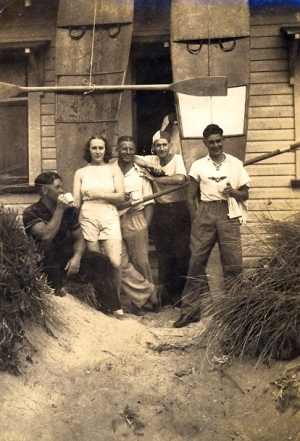 Foxton Surf Club members, 1930. Image: Foxton Historical Society.
Gallery: Old-time surfing in New Zealand
External links