The Larnachs by Owen Marshall
Read by Owen Scott and the late Michele Amas
The intriguing story of prominent 19th century business man and politician, William Larnach, his wife Conny and son Douglas and the scandalous events that overwhelmed their lives and outraged the nation.
Listen to Chris Laidlaw's interview with Owen Marshall about The Larnachs: Larnach's Love Triangle
Produced by Duncan Smith and engineered by Steve Burridge for Radio New Zealand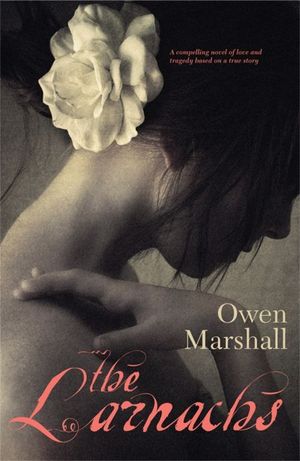 Published by Random House
ISBN: 9781869794972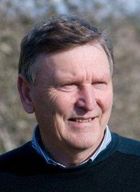 Owen Marshall, described by Vincent O'Sullivan as 'New Zealand's best prose writer', is an award-winning novelist, short story writer, poet and anthologist, who has written or edited over 20 books, including the bestselling novel The Larnachs. Many leading contemporary writers have counted themselves amongst his admirers, including Janet Frame and Fiona Kidman, who wrote of his work, 'I find myself exclaiming over and again with delight at the precision, the beauty, the near perfection of his writing.' Writer, historian and literary biographer Michael King wrote of Marshall, 'Quite simply the most able and the most successful exponent of the short story currently writing in New Zealand.' In World Literature Today, Carolyn Bliss described Marshall as a writer who 'speaks with equal intensity to the unbearable loveliness and malevolence of life'.
Kelly Ana Morey, reviewing The Larnachs, in The New Zealand Herald, described it as 'a thoughtful, tender love story with ... an awful lot of lovely, restrained writing by Marshall'. The book is a fictional treatment of real events in the nineteenth century, and John McCrystal in The New Zealand Listener noted: 'The Larnachs is an interesting development for Marshall. For many years pigeon-holed as a writer of realist fiction from a masculine perspective, he has proved himself far more than a one-trick pony. He has published two volumes of poetry and The Larnarchs is his fourth novel. Half of it is written from a woman's point of view.' Photograph by Liz March.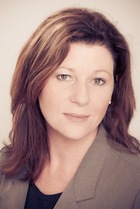 Michele Amas was an award-winning actress and writer. Originally from Dunedin she graduated from The New Zealand Drama School, Toi Whaakari in the '80s and was a busy professional for 30 years. Michele worked throughout NZ  as an actor and director in theatre and television.
Michele held an MA in creative writing from Victoria University where she was awarded the Adam Prize for her portfolio 2005. Her first book of poetry After the Dance  was nominated for a Montana Book Award in 2007, and was shortlisted for that year's Prize in Modern Letters. Her poems have been published in Sport 33, online in Turbine and in Best New Zealand Poems 2005, as well as Sport, Bravado, Kaupapa global issues anthology 2007, Pacific Coast Review, The Iowa Review, and in Landfall - The best of the best anthology 2011. She was also a prize winner in the Casleberg Trust poetry competition 2011.
Michele read many stories and books for RNZ as well as featuring in many drama productions, satires and comedies.
Michele passed away in January 2017 after a battle with cancer. She is much missed by all who met her, by her audiences and by all who worked with her across the creative industry.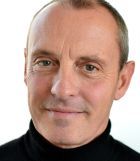 Owen Scott is a fourth-generation European Fijian. He went to Canterbury University in New Zealand and then worked briefly as a lawyer before moving to the UK and attending the London Academy of Music and Dramatic Art (LAMDA). For twenty years he was an actor in the UK on radio, stage and TV before moving back to the Pacific to research and write Deep Beyond the Reef – an account of his family's colonial history in Fiji. The book was prompted by the murders of his brother and brother's partner in 2001 and was published by Penguin in 2005. He then adapted and recorded the book for Radio New Zealand National in 2006. A feature-length film was made, based on the book, directed by Annie Goldson, co-written and narrated by Owen. An Island Calling won several awards worldwide, including Best Documentary at the 2008 Qantas Film and Television Awards and in 2009 the Grand Prix at FIFO – the Pacific International Documentary Film Festival of Tahiti. Owen continues to adapt and record for Radio New Zealand while freelancing as a journalist. When he thinks no one is listening, he's been known to pick up a ukulele.
Music credits:
Meditation by J Massenet
Album: Classical Chill
Label: Focus Classics FCLS2
(Production music)
Berceuse (Opus 6  57) by Chopin
From Chopin's Db Major Variations
Album: Classic Summer
Label: Focus Classics FCLS6
(Production music)