New York Festival Awards 2015
Radio New Zealand has won one gold and two silver awards against strong international competition at the prestigious New York Festivals International Radio Program Awards announced in New York this morning.
The New York Awards reflect programming that is at the forefront of innovation and competition categories are designed to reflect the emerging trends within the industry, covering all creative facets of the radio broadcast industry.
Gold
Best Live Sound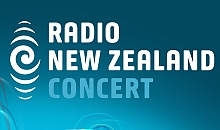 Radio NZ Concert International Arts Festival concert series
Radio New Zealand Concert's International Arts Festival Concert Series was awarded a gold for Best Live Sound in the Craft category. The series, engineered by Graham Kennedy and Darryl Stack, features three concerts recorded at the New Zealand Festival in 2014. Note: not all audio is available for copyright reasons.
Silver
Culture & The Arts
Produced and presented by Sonia Sly in the Culture and the Arts category, Crime Scene follows photographer Matt Evans as he shoots a photo series inspired by 1950s crime scene photographers. 
Human Relations
A documentary produced and presented by Katy Gosset, about Nelson company Health Click, and a sexual health educator helping parents whose young children with learning difficulties may struggle to navigate puberty.
Finalist Certificates
Best Regularly Scheduled Talk Program
From nine to noon every weekday, Kathryn Ryan talks to the people driving the news - in New Zealand and around the world.
Best Public Affairs Program
Mediawatch looks critically at the New Zealand media - television, radio, newspapers and magazines as well as electronic media.
Travel & Tourism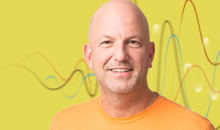 This Way Up: Inter-island magician
Onboard a ship with a magician who's been helping make children disappear for 25 years!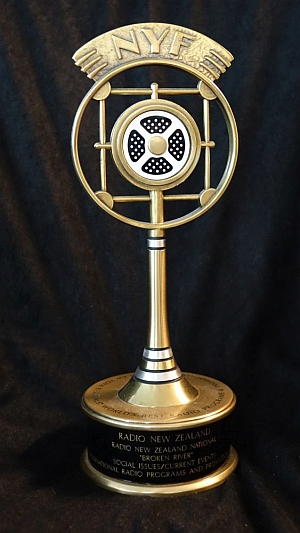 Broken River
This Way Up's Simon Morton and Richard Scott won the New York Gold award for best social issues or current affairs programme in 2012 for their documentary Broken River, made less than a week after the city of Christchurch was devastated by a 6.3 magnitude earthquake in February 2011.