By Sonia Sly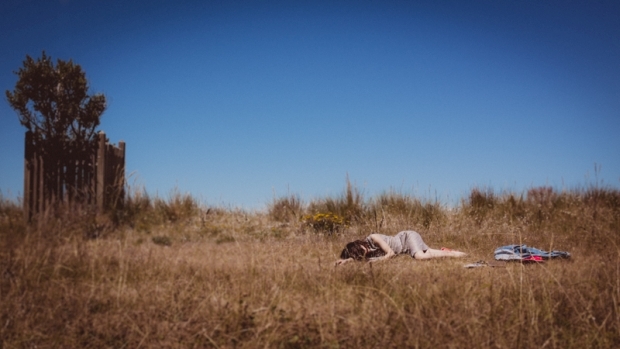 When scouting for locations, Matt Evans has to put himself into the shoes of a murderer. 
Once he has found a remote location, his imagination works quickly as he brings to his mind's eye all of the elements that he needs to establish the perfect crime scene. Not a real one mind you, but an imagined one that is cinematic, stylised and carefully choreographed.
Taking reference and inspiration from crime scene photography from the 1940s and 50s, a time, Matt says, where enthusiastic 'amateur photographers' were often called to the scene in the hopes to capture images that could be used for investigation.
"The subject matter was gruesome, but the photographers couldn't help but take beautiful photographs."
Matt has been working on his project for almost a year now, and initially one of the most challenging aspects was finding people to shoot. One of his most haunting images is the body of a woman floating face-down in the water.
"That's my good friend. She was going diving that day and  was willing to wear a nice dress and lie in the sea for me, in October!"
Starting with friends has helped to move the project along, and making the images available through his website also adds to the legitimacy  of the project, which, can otherwise be difficult territory to tread. Shooting his scenes primarily at night, he is often meeting his female subjects for the first time.
For Matt, there is a fine line between art and being creepily morbid. He makes it clear that he isn't someone who possesses a fascination with the macabre, or violence against women, but  more-so, the project is about allowing the viewer to engage with the work, and in many ways, creative their own narrative.  
"I have an image of a shoot that's been in my mind for months. I'm trying to find the right  car – an old MG or an old Triumph [so] I can put a  person in the boot." Matt continues, laughing. " It's a hard one to sell…!"
All images courtesy of Matt Evans.