Duet by David Hill
Told by Kip Chapman
The story features underage sex (tastefully addressed) and subsequent pregnancy.
Kallum plays blues guitar and thinks classical music is for losers. But when his mate Saul asks him to play a duet for the youth orchestra, he agrees to give it a go.
Soon he finds himself enjoying the challenge that music presents. And there is Paige, gorgeous Paige, Kallum's duet partner. They are drawn together, but their relationship rapidly spirals out of control with consequences that may change their lives forever.
Engineered by Matt Thomson, produced by Duncan Smith for RNZ National.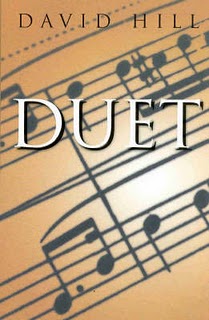 Published by Mallinson Rendel
ISBN-978-1877423062