The Mutton Birds
The original line-up of The Mutton Birds reunited after ten years and performed this set at the Kings Arms Tavern in Auckland in February 2012. Radio New Zealand captured the set, and today you can hear songs such as: Envy of Angels, Dominion Road, Queen's English and Anchor Me.
Formed by respected songwriter Don McGlashan (ex. Blam Blam Blam and The Front Lawn) in 1991, The Mutton Birds released two albums and achieved both critical and popular success in New Zealand before relocating to the UK in 1995, where they also built a loyal following, despite – or because of? - the overtly New Zealand flavour of much of the repertoire.
With another two critically acclaimed albums and a growing live reputation in Europe some band members felt the need to return home, and the Mutton Birds disbanded in 1999. They played together again in 2002, then not until 2012.
Produced by Radio New Zealand National
A recording of The Mutton Birds' 2012 reunion show at Auckland's King's Arms Tavern. Audio

The Mutton Birds, four musicians who haven't played together in more than a decade, yet their influence on the local music scene is unquestionable. Audio

Nick Bollinger investigates the self-titled debut of The Mutton Birds, and talks to the group's found and songwriter Don McGlashan. Audio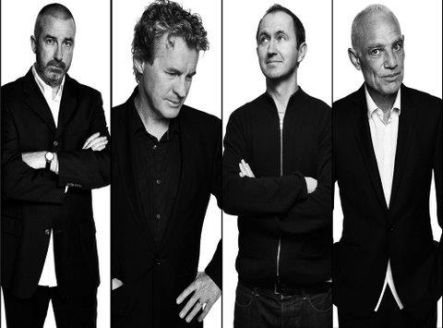 The Mutton Birds: David Long: guitars, Don McGlashan: lead vocal, rhythm guitar and euphonium, Alan Gregg: bass, vocals, Ross Burge: drums.
Links
Go to the National Music home page