Book Ends by Roger Hall
The Cabin Fever Club, including a former publisher, a freelance writer, an actor, a novelist, a playwright, and a formerly famous poet, meet regularly for coffee at The Sour Dough Café in Devenport.
Their talk is amusing and pertinent, and through it we witness the world changing swiftly around them, and empathise with their attempts to keep up.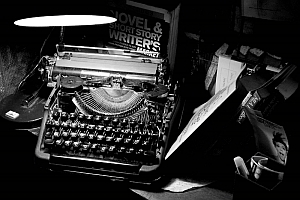 Photo: Allen Skyy (CC BY-NC-ND 2.0)
Roger Hall (1939 –), New Zealand's most successful playwright, Roger Hall was born in Essex and moved to New Zealand in 1958. As well as stage plays, Roger has also written scripts for radio and television, and for children. His writing is known for its comedy, political and social purpose, and underlying pathos. His plays have toured widely and have been performed at international venues. His biggest success was with Middle Age Spread that ran for 18 months in London's West End and won the award for Comedy of the Year (1979). Hall has been the recipient of awards and fellowships in recognition of his work. Book Ends was first performed at Dunedin's Fortune Theatre in 2014.
Cast: Ray Henwood, Bruce Phillips, John Leigh, Peter Vere Jones, Brian Sergent, Simon O' Connor, Tanea Heke.
Produced by Prue Langbein, Engineered by Phil Benge for Radio New Zealand.
PETER RICHARDS played by Bruce Phillips
Actor who has just been written out of Shortland Street (to his surprise and bewilderment). He has a wife, Beryl, whom he refers to as Mrs Formby (after comedian George Formby's wife, also Beryl, who tyrannised George's life). He is now struggling for regular acting work.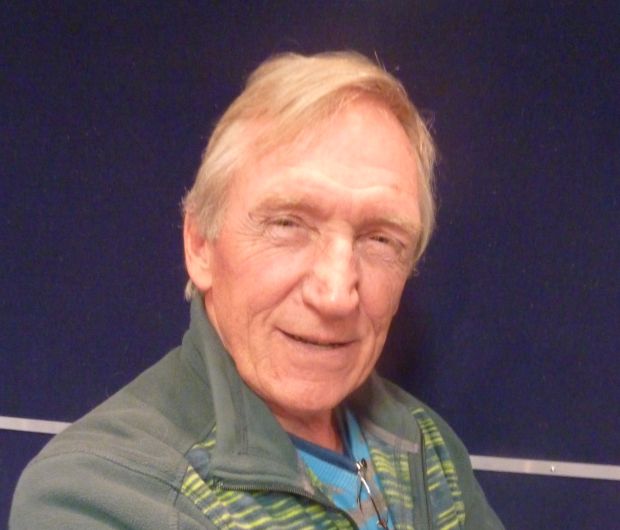 Star Sign: Capricorn
Favourite book: The Luminaries
Best NZ book: The Luminaries
Top writer: Bruce Mason
Best NZ play: The Pohutukawa Tree
Favourite quote: "Don't be so humble – you're not that great" (Golda Meir)
Favourite film/TV series: Fargo and Fair Go
Favourite food: spaghetti bolognaise
Favourite drink: Man O' War pinot gris
Clothing type: stylish jeans & Kathmandu tops
Pet: Piggy the dachshund
Most treasured possession: My wife, Beryl
MARTIN HARVEY played by Peter Vere Jones
A struggling free-lance writer and writer of children's stories. A font of literary knowledge and often pedantic. He is in a pub quiz team, The Bookworms, and likes to test the others on some of the more interesting questions.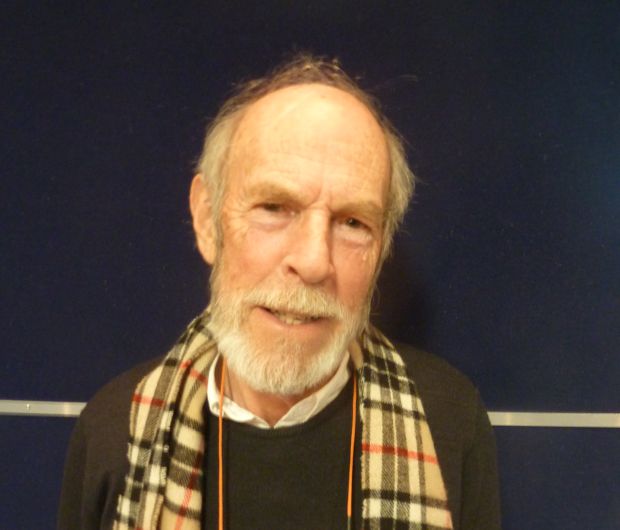 Star Sign: Aries
Favourite book: Shorter Oxford Dictionary
Best NZ book: Janet Frame's Owls do Cry
Top writer: Shakespeare
Best NZ play: State of the Play by Roger Hall
Favourite quote: "The brains of a pedant, however full, are vacant" (Fulke Greville)
Favourite film/TV series: La Strada
Favourite food: Toad in the hole
Favourite drink: Absinthe
Clothing type: sophisticated casual
Pet: Burmese cats
Most treasured possession: First edition (1859) Dickens' A Christmas Carol (poor condition!)
PHIL ANDERSON played by Simon O'Connor
Playwright. Currently on his fourth "last play". Thinks novelists and poets get far too much attention and kudos compared with playwrights and resents it. Rather prickly relationship with Jeff.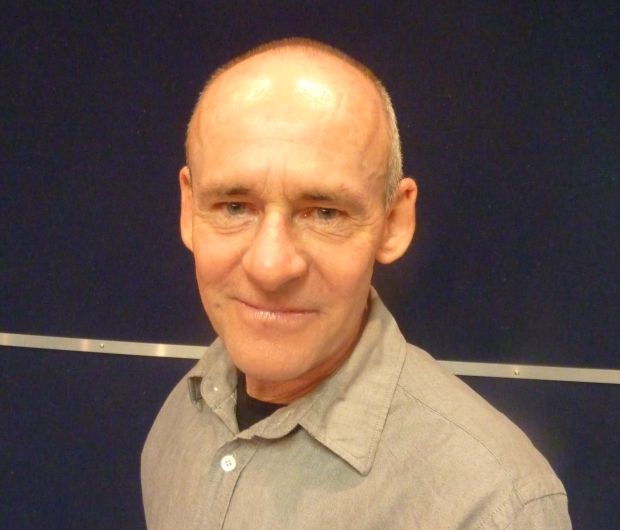 Star Sign: Virgo
Favourite book: Moby Dick
Best NZ book: The Plumb Trilogy by Maurice Gee
Top writer: Roger Hall
Best NZ play: Four Flat Whites in Italy by Roger Hall
Favourite quote: The most common form of despair is not being who you are' (Kierkegaard)
Favourite film/TV series: Cul de Sac (Roman Polanski)
Favourite food: eggs benedict
Favourite drink: Twinings English breakfast tea
Clothing type: Rodd and Gunn
Pet: Puck (a Scots terrier)
Most treasured possession: My father's World War II binoculars
BERT REILLY played by Brian Sergent
Landmark poet. Financially on the bones of his arse, as he has been most of his life, but isn't concerned about it. Buys many of his clothes from op shops. Extrovert. Way behind the times with electronic gadgets. Single, a womanizer in the past, his sex appeal is now fading, and he has had little success with women for some time now.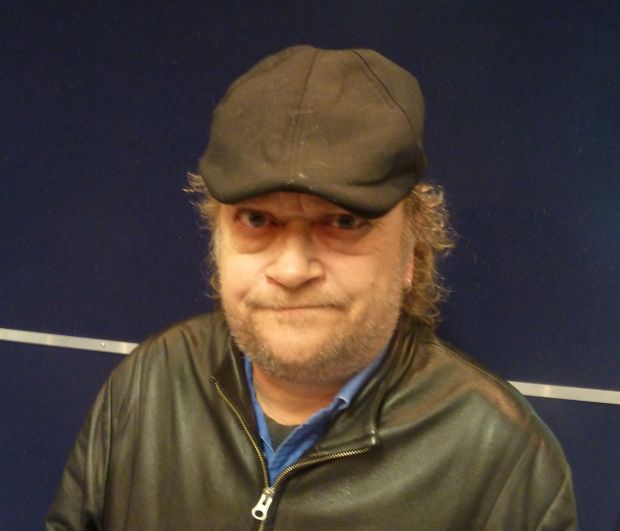 Star Sign: Scorpio
Favourite book: A Confederacy of Dunces
Best NZ book: Season of the Jew by Maurice Shadbolt
Top writer: Katherine Mansfield
Best NZ play: Glide Time
Favourite quote: "I believe in free will, I have no choice"
Favourite film/TV series: The Wise
Favourite food: Pasta
Favourite drink: Vodka, lime & soda
Clothing type: Shabby casual
Pet: No
Most treasured possession: First edition of Joyce's Finnegans Wake
PAUL ASHTON played by Ray Henwood
Possibly the oldest. A former editor of a major publisher. Paul was "let go" a few years back, but has done well for himself since through his own initiative.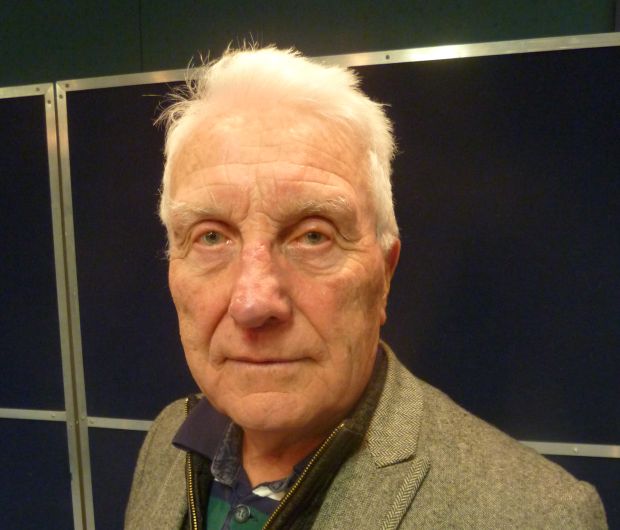 Star Sign: No idea – don't believe in that nonsense
Favourite book: A Brief History of Time
Best NZ book: A History of New Zealand by Keith Sinclair
Top writer: Richard Dawkins
Best NZ play: Hikoi by Nancy Brunning
Favourite quote: "What I see, I forget, what I read, I remember, what I do, I understand"
Favourite film/TV series: Borgen
Favourite food: Bluff oysters
Favourite drink: Pinot Noir
Clothing type: Rodd and Gunn
Pet: None
Most treasured possession: University scarf
JEFF FRASER played by John Leigh
Novelist.  A few novels published over the years. His wife, Maggie, runs a book shop. Both of them are being hit badly by the declining sales of books in their traditional form.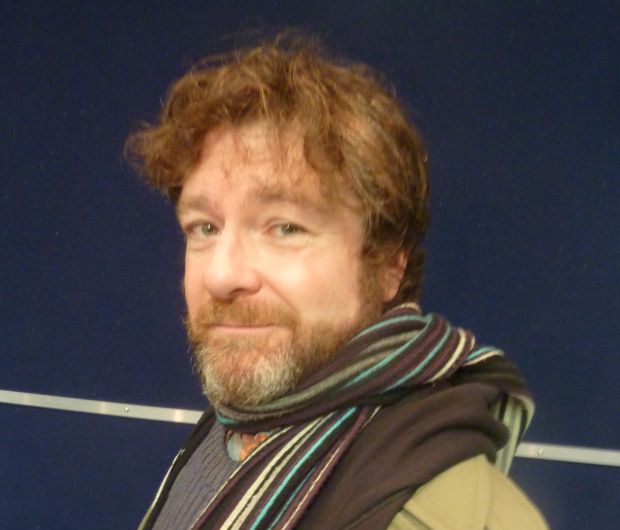 Star Sign: Aries
Favourite book: Lucky Jim by Kingsley Amis
Best NZ book: Monday's Warriors by Maurice Shadbolt
Top writer: Peter Carey
Best NZ play: State of Play by Roger Hall
Favourite quote: "There is only thing worse than being talked about and that is not being talked about."'
Favourite film/TV series: The Onedin Line
Favourite food: roast pheasant
Favourite drink: single malt Scotch
Clothing type: houndstooth, tweed & suede
Pet: Cat
Most treasures possession: great-grandfather's walking stick
BRON played by Tanea Heke
Runs The Sour Dough Cafe. She always brings coffee out to the men because they are forever grumpy with the staff that she hires. 
She is in her late 40s and has a 27 year old son (who lives with her and is on the benefit). She thinks the world of Peter Richards, because he's on Shortland Street.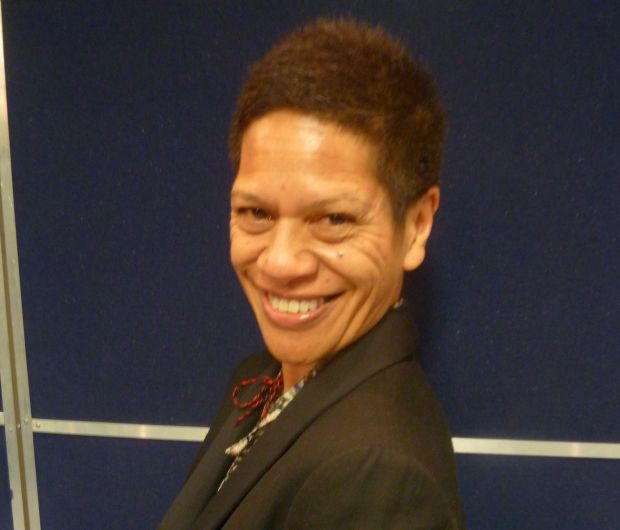 Star Sign: Gemini
Favourite book: Twilight Saga
Best NZ book: Women's Weekly
Top writer: my son
Best NZ play: Four Flat Whites in Italy
Favourite quote: "Look what the cat's brought in"
Favourite film/TV series: Shortland Street
Favourite food: rice pudding
Favourite drink: pina colada
Clothing type: black knee-high boots BUT comfortable, practical footwear (Sketchers) and flattering track pants
Pet: Fang – chihuahua x-breed
Most treasures possession: Mk II Ford Cortina