Shot Put
Shot put is the major event for New Zealand in the Commonwealth Games athletics programme with three New Zealanders taking part.
Valerie Adams dominates the sport in the women's competition with four world championship titles, three indoor world championship titles, two Olympic titles and two Commonwealth Games titles.
However, Timaru's Tom Walsh has burst onto the world scene in the last couple of years.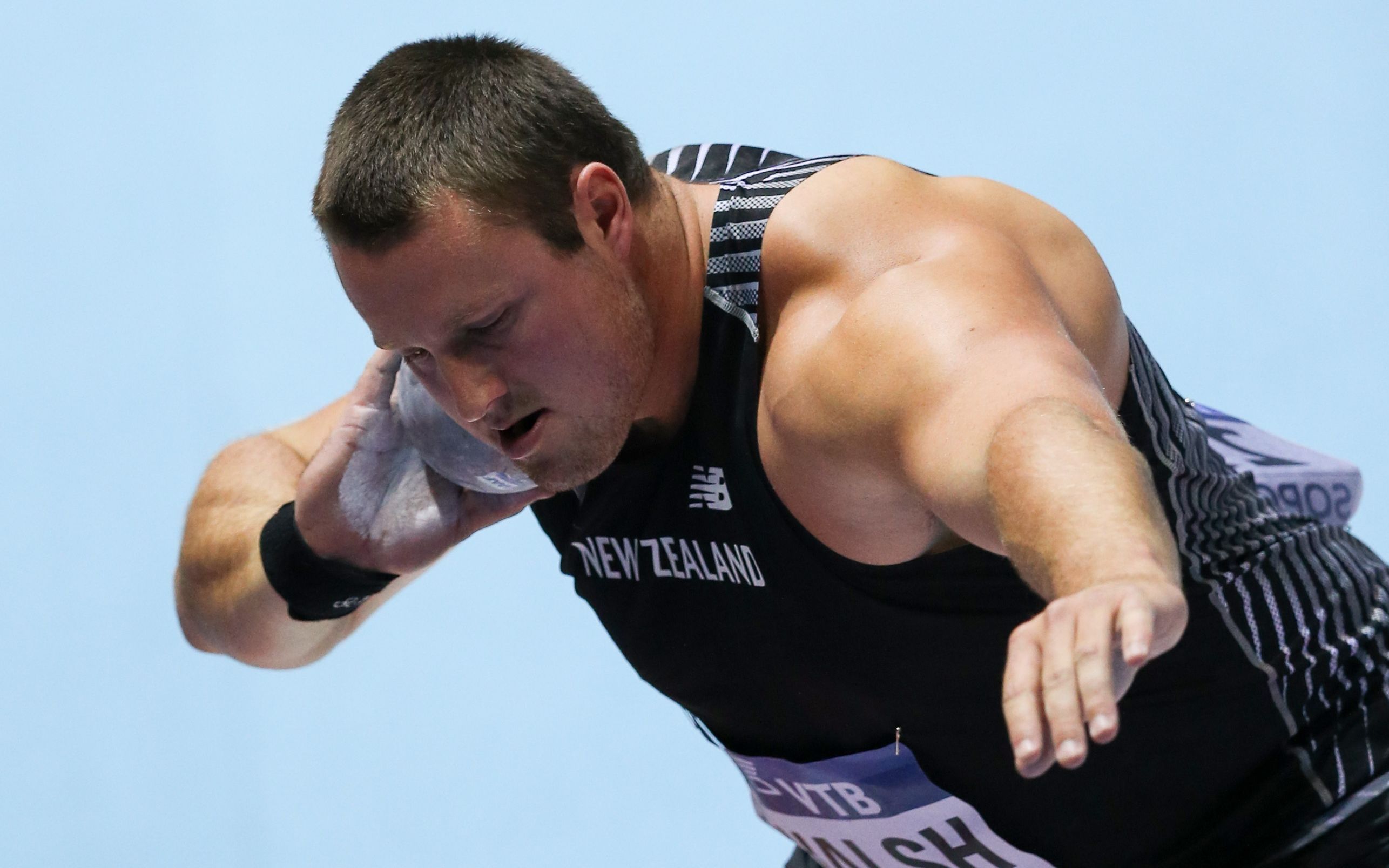 New Zealand shot putter Tom Walsh. Photo: PHOTOSPORT
The 22-year-old debuted for New Zealand in both the shot put and discus at the 2009 World Youth Championships.
For a couple of years he competed in the shadow of another New Zealander Jacko Gill who is three years younger.
In the past 18 months Walsh has come into his own, breaking the national record three times and claiming a bronze medal at the World Indoor Championships in Poland earlier this year.
Gill will also compete in Glasgow. He came to prominence in 2009, setting world best distances as a 14-year-old.
A year later he won gold at the World Junior Championships, beating competitors four years his senior and becoming the youngest-ever male junior champion.
As a 16-year-old, he broke the national senior record in 2011 and, in the same year, won the World Youth title.
Gill has had a few injury concerns in recent times, but he returned to fitness earlier this year to face Walsh at the National Championships.
Walsh won with a New Zealand resident and all-comers record, while Gill's throw in second place would have won every other New Zealand championship contested.

New Zealand flag bearer Valerie Adams at the opening ceremony of the Glasgow Commonwealth Games. PHOTOSPORT
External links