Athletics - Nick Willis
Glasgow may well be the US-based New Zealand athlete Nick Willis' last Commonwealth Games.
Since winning silver at the 2008 Beijing Olympics, 31-year-old Willis has had hip surgery and has had to overcome a major calf injury.
Willis is perhaps best known after his winning run in Beijing, but he was the 1500 metre champion in the Melbourne Commonwealth Games in 2006 and won bronze in the same event in Delhi four years later.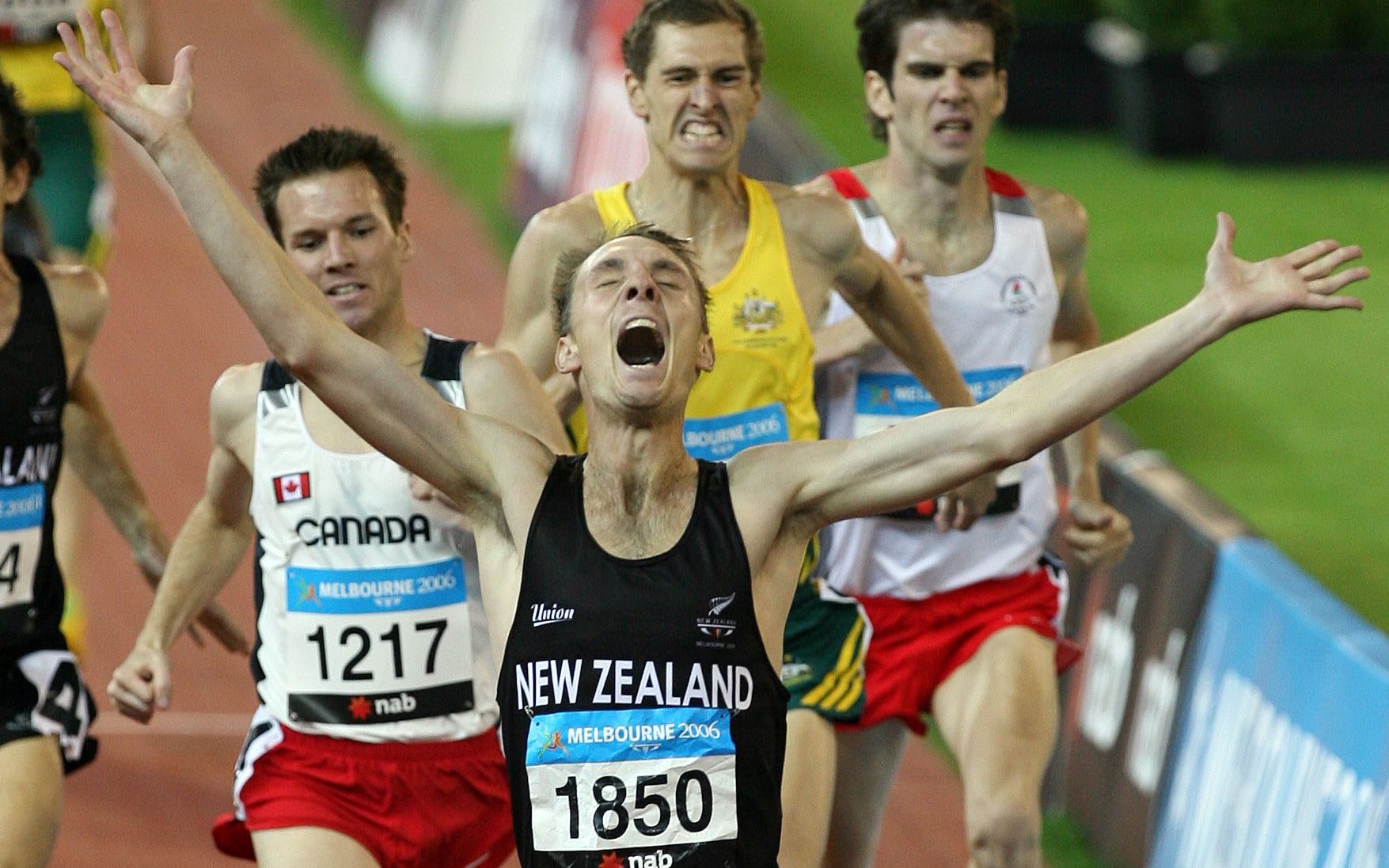 Nick Willis wins Commonwealth Games 1500m gold in Melbourne 2006. Photo: PHOTOSPORT.
He recorded his personal best time for the metric mile of 3 minutes 30 in the lead up to the London Olympics, but finished 6 seconds slower to finish ninth in the final.
Willis also achieved a qualifying time for the 5000 metres and intends to run both events in Glasgow.
A tactical, slower run in the longer event would give him a chance of a medal.
Willis first went to the United States as a teenager and decided to stay on to attend the University of Michigan.
Recently he's made a name for himself running on the road, but still has the passion to succeed in the major track events. He hopes to compete at the 2016 Olympics in Rio de Janeiro.
There was disappointment for Willis at the World Indoor Championships in Poland earlier this year when he finished fourth in the 1500 metre final but was then disqualified for stepping inside the track.
Willis was made a Member of the New Zealand Order of Merit in the 2008 New Years Honours list.

New Zealand flag bearer Valerie Adams at the opening ceremony of the Glasgow Commonwealth Games. PHOTOSPORT
External links