Jade Townsend translates Beijing's "brand new, just built, just made relics" into art.
For Jade Townsend, Beijing was a sea of neon lights, cigarette boxes, and skyscrapers.
The Whanganui-born artist recently returned from a three-month artist residency in Beijing where she created a collection based on the sights of the city and was the first woman to exhibit at the city's Comme des Garçons boutique.
She'd written to the fashion powerhouse asking if they'd be keen to collaborate with her and received a reply just weeks before she was due to fly back to New Zealand.
In only three weeks, she made 32 pieces of art for the show.
"The lights arrived the day of the show and paintings fell off the wall the day before…there were times when I wasn't sure if it would come together."
The result was a collection of work Jade called Typical Relics, inspired by the "brand new, just built, just made relics" in China's rapidly evolving capital.
The 28-year-old's work included a series of LED lights using Chinese characters and paintings of the high-rise towers and cigarette boxes she saw in the city.
"The fades in the paintings were inspired by the incredible haze at sunset through the smog," she says.
"There were also these glamorous, luxurious LED signage luring you to not-so-glamorous places and hundreds of empty windowless high rise apartment blocks."
The artist wondered if she'd had "a really cliché response" to China but the reaction to her work was positive, reminding her that audiences like seeing their lives reflected back to them.
"Sometimes we think that Chinese want to be like Westerners but they don't at all, in fact they find us kind of revolting. Sometimes I would use a tissue and pop it back in my pocket - that was quite offensive," says Jade.  
"What they really loved was that my work was so Chinese and about things that were very normal to them. I think they were pleased that a Western artist had engaged with their city and their home."
Jade was given four local assistants, as well as access to the label's suppliers, who were there to help bring the artist's ideas to life.
At times, the hardest part wasn't making the art, it was being lost in translation.
"I don't speak any Mandarin and I once spent about an hour trying to explain the meaning of 'transform' for a light I wanted to make."
"I tried explaining a caterpillar turning into a butterfly but my team didn't get it until one of them said 'Oh, transform like Sailor Moon?!' We laughed for about 10 minutes because we'd been trying so hard to understand each other."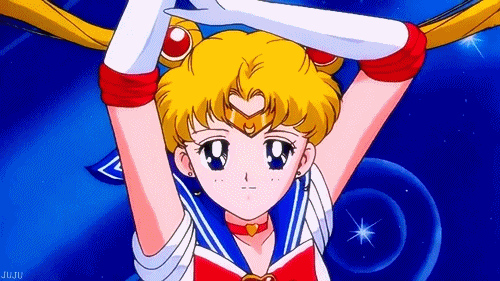 Jade also created a floor work made up of 45 hand-painted, vinyl tiles.
"My boyfriend and I spent two weeks cutting all the pieces by hand. My team thought I was absolutely crazy. Some days we were working 20 hours."
As part of her residency, which was funded by the Asia New Zealand Foundation and Wellington City Council, she was also given an "incredible" studio. "You could just lock yourself in there, go out for some 10 cent dumplings, and then just paint and paint." 
For Jade, the exhibition in China was an important step in developing the concepts behind her work.
"I'm always looking into consumerism but I've always had a Western version of it. To understand consumerism, I really had to consider China and the way they're setting consumerist trends for the rest of the world," she says.
China is also intimately part of Jade's art since she uses China-made materials like lino, vinyl and tape and turns them into luxury objects.
"I just love the idea of having such cheap things made into something beautiful in these expensive shops." 
Jade moved to the UK when she was 14. She went on to pursue a Fine Arts Degree in Manchester but despite her successes so far, she admits she was wasn't good at art school.
"I barely went and I didn't really engage. I had moments of doing quite brilliant things and moments of not being involved at all." 
The artist's attitude changed when she graduated and she got straight into creating artwork for high-end fashion labels.
She was invited to Hermès to paint 13 carousel horses for shop windows throughout the UK. Jade moved to London to continue working with the brand before deciding to head back to New Zealand.
"I just wanted a break and I really wanted to give my fine art practice a go on its own. I thought I'd spend a few months in New Zealand, move in with my grandparents, paint and see what happens."
A few months turned into years as the opportunities for the talented artist started to pour in, and Jade is still here, working out of her boyfriend's studio in Wellington. 
 "I am getting out of it as much as I am putting in which is not like London at all. In London, it feels like with every hundredth try, you get something. But here it's more like you try ten times and you'll nail something." 
Although she's just arrived back from China, Jade wants to return soon. 
"I'd love to go back and engage with other brands there. They just have really great budgets, really great events and heaps more people."
Two of Jade's artworks are on display in Porirua's Pataka Art + Museum at the Imagine Asia exhibition, along with those of 18 other artists who've been on residencies in Asia. The showcase is part of the Asia New Zealand Foundation's 20th anniversary celebrations.
Jade's work will also be on show at Enjoy Gallery next month with a sound component by Adam Ladley. 
LISTEN: Jade talks about creating art in China on Radio New Zealand