By Annemarie Quill of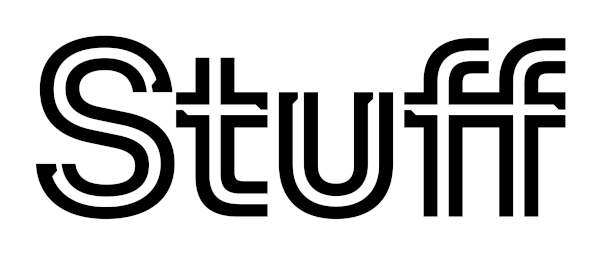 National does not support bilingual traffic signs in te reo and English, transport spokesperson Simeon Brown says.
"Signs need to be clear. We all speak English, and they should be in English. Place names are okay, but when it comes to important signs saying things like 'Expressway', they should be in English, as it's going to be confusing if you add more words," he said.
Brown made the comments in a public meeting on transport held in a town hall in Bethlehem, Tauranga, on Friday.
Also in attendance were Tauranga MP Sam Uffindell, local councillors and a large crowd of disgruntled road users.
It is the second time Brown has visited the Bay of Plenty this week to listen to the community's traffic woes.
This time, an audience member asked if Brown agreed with bilingual signs.
A package of 94 signs was released for public consultation this week, including destination signs, walking and cycling signs, warning signs and motorway advisory signs.
The project - let by Te Mātāwai, an organisation focused on revitalisation of te reo Māori, and transport agency Waka Kotahi - aims to ensure te reo Māori is more visible on roads.
Te Mātāwai Board co-chair Reikura Kahi told Stuff bilingual signage was an important step towards affirming the indigenous status of te reo Māori.
Earlier this week, National party leader Christopher Luxon was also asked to discuss bilingualism at the Birkenhead bowls club.
Luxon said that there was "a problem" with the level of te reo Māori used in government departments, and that people had concerns.
In an opinion piece, Stuff political reporter Glenn McConnell said these concerns should be called out for what they are - "racist".
But many in New Zealand want to see more te reo Māori in everyday life. A poll from July found three in five people thought it should be a core subject in primary schools.
Back at Friday's Tauranga meeting, another audience member suggested traffic workers should work 24 hours a day, seven days a week.
The only people benefitting from Tauranga's traffic issues were traffic management and consultants, Brown said.
National will announce its transport policy in the next few weeks, Brown said, but was committed to Tauranga - which he said was underinvested in infrastructure.
National had already committed to build the Takitimu Northern Link all the way to Ōmokoroa, Uffindell said.
Travelling SH2, from Ōmokoroa into Tauranga, is taking drivers up to 90 minutes, with some leaving as early as 4.30am to try to avoid long queues.
Other commuters stayed the night with friends in town, and one man went to Mount Maunganui by jet ski.
School bus driver Paul Turner said the delays had added an extra hour to the journey for the Year 1-8 children he transported.
"It's causing health issues and absenteeism," he told Stuff.
Others in the audience said they felt cycle lanes and bus lanes were being "forced" on them.
Brown said there should be choices that also allowed cars reasonable travel times.
In a visit to Tauranga on 25 May, Prime Minister Chris Hipkins said he recognised that Tauranga's population growth needed investment in infrastructure, and he acknowledged the current pressures for the region's road users.
* This story was first published by Stuff