By Paula Penfold of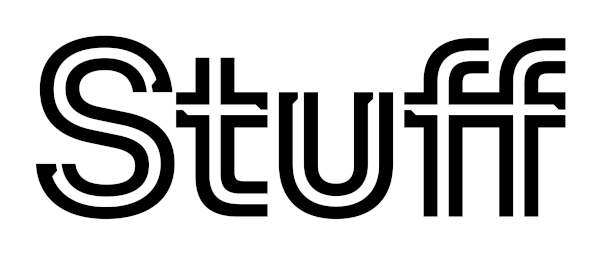 Paula Penfold is a member of the Stuff Circuit investigations team.
Note: This story contains some disturbing language.
Opinion - A year ago I wrote about my sister's cancer. Given the brutal treatment regime she was undergoing had left her immunocompromised, I wanted to express my frustration that so many people were refusing to adopt Covid measures which would protect not only themselves, but others, like her.
I probably didn't do myself any favours by writing that during 2021 I had become misanthropic towards "anti-factsters"; that I felt contempt towards people who'd lost their sense of community and concern for others.
In my defence, I didn't yet know whether my sister would live or die. I didn't know whether if she did get even sicker it would be from her cancer, or from Covid. I was feeling scared for her, and writing about it was a form of catharsis.
But I was not prepared for the resulting tidal wave that flooded my inbox - neither the volume, nor the venom.
Here's a sample.
A Christchurch musician - using his real name - wrote with an attention-grabbing subject line: "F... your sister." I hesitated to open the email, obviously, but did. "And f... you, you're a grandstanding c...."
"HJ Brown" emailed (subject line "Non Human"), "what a disgraceful human you are, your time is up, watch your health decline".
Miroslav, (subject line "resign scumbag"), wanted me to "issue a public apology while you're at it you sick, deranged individual".
And on it went.
So you'll see why last August, when we published our Stuff Circuit documentary Fire and Fury, investigating the key spreaders of disinformation in New Zealand, I braced myself, knowing what was coming. And it did.
From Joseph: "You are a complete peace [sic] of shit! You are lucky we don't meet!" following up a few days later with "F... you! Slut! The sooner you die the better!"
Peter agreed: "Even more citizens are aware of how much of a c... you actually are. Eventually your kids will despise you. What a lying piece of shit you are."
Letesha wanted me to "look up the Nuremberg code and think hard about what will be coming your way .. your [sic] disgusting".
Rochelle shared those thoughts.
"The sooner all lying media are gone the better, given you all have nuthing [sic] useful to offer to society. Get a real job you viper. Nuremberg 2 has started. Try being honest for once because you have been added to the list of liars and you will reap what you sow."
And Sean wrote, (capitals his), "WAKE UP Paula. We are growing. WE ARE GROWING. And you will all burn."
That's a small sample. You get the idea.
Abuse and attacks on journalists are not new, and I'm far from the only one on the receiving end. My Stuff colleagues have had gear smashed, they've been punched, many reporters have been harassed, both in person and online. One was threatened with their home being burned down.
It's worse for women. Research published in 2022 showed women make up 58 percent of the profession but are seriously concerned about their safety at work due to public discrediting, threats, surveillance, physical attack, sexual harassment, and stalking.
My boss Mark Stevens wrote that it's no coincidence the increasing hostility has come at a time when many feel disenfranchised and wrongly perceive the media are being used as a weapon by governments to disseminate their propaganda.
(Disclaimer: our work at Stuff Circuit is co-funded by NZ On Air. Does that mean NZ On Air, or the government, tells us what to write? Of course it doesn't. Editorial independence is actually a thing.)
What's the impact of the abuse? Does it stop us publishing journalism we know will attract those emails and messages on our social media? No, it doesn't. We'll keep telling those stories.
But there is a chilling effect. Good people leave the profession, some at the urging of their families.
And those of us who remain are forced to spend too much time having to think about our security and putting measures in place to keep ourselves safe - time we should be able to spend on journalism.
Journalists are consistently ranked alongside car salespeople and lobbyists in polls of the least-trusted professions. Some no doubt think we get what we deserve, or that none of this matters.
But I'm telling you because I think the amount and intensity of abuse is an important insight into how ugly our civil discourse has become. Wanting people to die just for doing their jobs is a pretty depressing level of engagement.
The haters will come out again, of course; I now know this column will itself attract another torrent of bile.
But if you are tempted to write and tell me I'm a c..., know this: I won't receive it. My filters are set so that kind of material doesn't make it through. Don't waste your time.
Thank you, though, to the very many kind-hearted people who wrote, a year ago, with your best wishes. Your emails were incredibly touching, for both my sister and for me. I'm sorry I didn't reply to you all individually - my inbox was kinda swamped.
But I'm happy to report my sister did indeed live - thanks to compassionate health professionals looking after her, and to her fighting spirit - and she's doing really well.
* This story originally appeared on Stuff.