By Colleen Hawkes of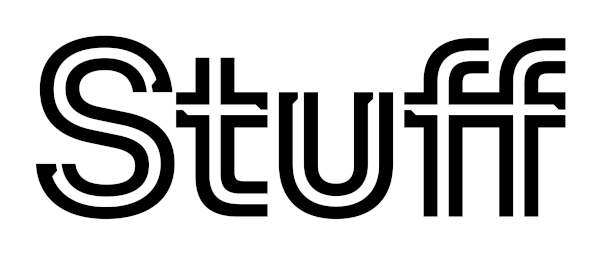 For everyone who has despaired of children ever again being allowed to climb trees, race a go-kart down the street and roam the neighbourhood playing games, there's good news.
Under a new Waka Kotahi community initiative called Reshaping Streets, which came into effect on 21 August, these things are once again possible. And Auckland Council is one council that has already taken the policy on board as it aims to get both kids and parents out of their homes and into the street.
The council has appointed a play advocacy adviser, Jacquelyn Collins, whose sole focus is "play" and finding ways to make the whole city a playful place for children.
"We want to factor this in to new developments - to add play lens to these, so children feel empowered to play in public places," she says.
And if you're wondering why we need this, there has been a wealth of research on the long-term benefits of "free-range" play for children - that's play that is not controlled by adults. These are the times when children are left to their own devices to play with friends, inventing their own games and rules, under more distant, non-interfering supervision.
Boston paediatrician Dr Peter Gray, recently interviewed by Jesse Mulligan on RNZ, says children are less free now than they have ever been. And he believes this lack of unsupervised play is the root cause of the rise in mental disorders.
He says there has been a "more or less continuous increase in mental disorders among children over the last five or six decades".
"Over this same period of time, it's very well-documented, there has been a continuous decline in children's freedom to do things on their own, including to play independently of direct adult control, but also the ability to move around in the neighbourhood and in the city on their own and with friends, the ability to have part-time jobs, the ability to do all kinds of things that children in the past have done."
And he says there are further correlations showing children whose parents are most restrictive of them are those most likely to suffer from anxiety and depression.
Waka Kotahi's Reshaping Streets programme aims to help address this by creating Community Streets, also known as Play Streets - part of a wider approach to improving our cities.
What are Play Streets?
Play Streets allow communities to use quiet local streets for a few hours at a time for children to play and neighbours to spend time together. Community organisers (it requires a minimum of three per street) can apply to councils to temporarily restrict traffic to make these events possible and safe.
Collins says traditionally closing off a street has been a major undertaking requiring an event permit and traffic management. Reshaping Streets makes it a lot simpler to close a residential street for two to three hours to allow the community to come together.
A pilot street closing in South Auckland (partnering with The Cause Collective) and West Auckland (with Healthy Families Waitākere) in 2021, was deemed "wildly successful".
"We had such amazing outcomes," Collins says. "People were telling us they had lived on the street for three years and didn't know their neighbours before this. Creating these opportunities allows parents to get to know each other and there are increased opportunities for children to play, both on the day and on an ongoing basis."
A post-Play Street survey showed that the organisers have seen a visible increase in the level of children's activity and play within their street since the event. Within weeks of the play streets, 28 percent of "street champions" said that their children were playing "heaps more" outside and a further 41 percent said some more.
From the comments made, it was apparent that the connections ranged from increased social interaction and talking to people, to greater community connection and sharing food and also community cohesion through supporting and helping families through challenging times.
Approximately 80 percent of the Play Streets participants were more likely to recognise their neighbours and know their names, and over half of those surveyed would be more willing to share a meal or garden produce with their neighbours.
"A single intervention like this can provide the catalyst for change, if we give them the mechanism to do it," Collins says.
"We saw that play really varies. One street in South Auckland had a volleyball court; another one did an Indian festival. And in the first one in Avondale, my kids took part in a massive chalk drawing. But there was a lot of loose play and street football, girls on roller skates. Giving kids that space to play provides opportunities.
"This really is for the kids. We can make things better for children today, and that's an attitude change we need, not just in local government, but in the community at large. Children can be playful in public spaces. We can make really good improvements, and we are having these conversations with communities."
Collins says there are over 950 dedicated council playgrounds in Auckland, but typically, children outgrow these at quite a young age. "This shouldn't mean the end of play. They just require a different environment, and natural play opportunities. Children have the right to play and enjoy themselves."
Waka Kotahi has produced guidelines designed to support councils to adopt processes that ensure Play Streets can be hosted by communities safely, easily, and cost-effectively. The guidelines provide a framework for enabling Play Streets - each council will need to develop processes for managing Play Streets that best suit local needs and internal requirements.
- This article was originally published by Stuff.