By Conor Knell of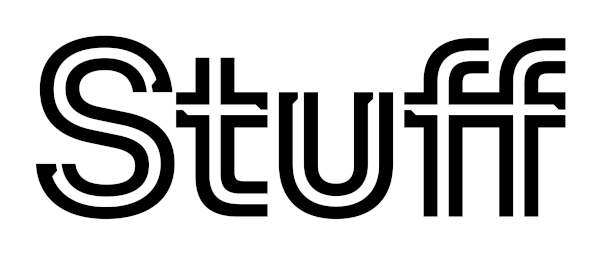 Visual artist and Arts Foundation "icon" Jim Allen has died, age 100.
Allen's installations are on display around New Zealand and he played a significant role in art schools in both New Zealand and Australia. He died in Auckland on 9 June.
He is widely lauded for his influence over an array of fields within the artistic space, from teaching, to sculpting, to multimedia projects.
A statement from the Auckland Art Gallery described Allen as "a vital force in shaping the local art scene during the 1960s and 1970s".
However, one of his most significant works was the Futuna Chapel in Karori, Wellington. Built in 1961, its coloured Perspex windows, 14 Stations of the Cross and modernist "light modulators" have led it to being described as one of New Zealand's unique pieces of architecture.
Te Papa Museum chief executive Courtney Johnston said Allen had an enormous influence on how art was experienced by audiences.
"The idea of immersive art experiences is widespread now, but it had to be invented ... and Jim Allen was one of our most important art inventors."
Another one of Allen's notable projects was the mural at the ICI building on Molesworth St in Wellington - a building that was later critically damaged by the 2016 earthquake.
Despite uncertainty over the future of the mural, it amazingly survived deconstruction, albeit "a little beaten up".
Allen started his art education in Italy in 1945 at the conclusion of WW2, where he was a truck driver, motorcycle rider and machine gunner for the New Zealand Expeditionary Force.
He attended both Perugia University and the Instituto d' Arte Florence, before returning to New Zealand and earning a diploma of fine arts from Canterbury University College (now the University of Canterbury) in 1948.
He later moved to London where he became an associate of the Royal College of Art in 1951.
After returning to New Zealand once more, Allen began a multi-decade career in art education. Alongside his pioneering art practice, he was employed by the Department of Education, before moving to Elam School of Arts as a lecturer in 1960.
He then took his teaching career to Australia, where he became the inaugural head of Sydney College of the Arts from 1977 to 1987.
Auckland artist Michael Lett met Allen only once in 2006, but said he left a lasting impression.
"He conveyed with unwavering conviction that he hadn't retired. Instead, he was just waiting for an invitation to show."
In 1998, he returned to New Zealand and continued his experimental art practice. In 2004, Allen was appointed a Member of the New Zealand Order of Merit, for services to education and the arts.
In 2015, he was awarded the Arts Foundation's Icon Award Whakamana Hiranga, joining 20 of New Zealand's most significant artists awarded for their extraordinary achievements and mark on the arts.
Te Tumu Toi New Zealand Arts Foundation kaiwhakahaere (chairperson) Jessica Palalagi said Allen was "an incredibly special person".
"His impact - not only as an artist, but as one of the most influential arts educators of his generation - was monumental.
"The Icon Awards celebrate artists who have shaped our collective sense of identity. Their work is transformative. Jim very much fit the bill and we are deeply grateful to him for sharing his gift with Aotearoa."
* This story was originally published on Stuff.