By Charlie Mitchell of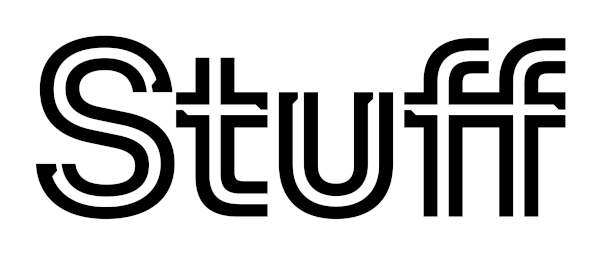 A New Zealand man jailed for his role in a climate protest has been handed the longest prison sentence of its kind in British history.
Morgan Trowland, a civil engineer from Ashburton, has been sentenced to three years imprisonment for a protest action that shut down a busy road in London last year.
It is reportedly the longest sentence ever given for a peaceful climate protest in Britain.
His family and friends are shocked by the punishment, which supporters have described as "draconian".
Trowland and another man, Marcus Decker, used ropes to scale the Queen Elizabeth II bridge in October. The bridge is heavily used by commuters and freight traffic.
After unfurling a banner for the environmental activism group Just Stop Oil, the men remained perched above the road for 36 hours.
The bridge was closed for the duration of the protest. The closure caused significant traffic congestion, including a line of vehicles more than 10km long.
After spending the last six months in custody, the men were sentenced this week under a controversial new law designed to give authorities more powers to deter disruptive protests.
"You have to be punished both for the chaos you caused and to deter others from seeking to copy you," Judge Shane Collery KC said at sentencing.
"You plainly believed you knew better than everyone else, and it did not matter if people suffered in consequence so long as it allowed you to impart your message.
"In short, to hell with everyone else."
Trowland will spend up to half his sentence in custody, meaning he could remain imprisoned for another year.
His New Zealand-based sister, Holly Trowland, said the sentence was inappropriate for what he did.
"I was shocked it was so long considering this was a non-violent protest," she told Stuff.
"The UK Government is making a statement that they prefer to take drastic action against those [who] speak up about climate change over taking any action on climate change itself. I hope Aotearoa does not follow suit."
She said her brother was unwilling to pass the buck on taking action against the climate crisis.
"I'm very proud of him and support what he did," she said. "My brother is much braver than I am."
Trowland grew up in rural Canterbury, and has lived in the UK for the last decade working as a bridge designer.
He has been increasingly active in climate protests with the groups Extinction Rebellion and Just Stop Oil. He has six previous convictions relating to protest actions.
Just Stop Oil is known for its dramatic actions designed to draw public attention to the climate crisis. Members have thrown soup on a Vincent van Gogh painting, stopped racing at the British Grand Prix, and disrupted the World Snooker Championship.
Trowland's friend and ex-wife, Kim Sparks, said the sentence showed the UK Government was trying to intimidate people from protesting.
"I didn't expect the sentence to be so long," she said.
"I think such a draconian sentence is a strategy to try and deter people from taking further action against the Government's lack of action towards the climate crisis."
She had spoken to Trowland on Thursday, who had said he was feeling "cheerful and resolute".
She acknowledged the divisive nature of such protests but said people were feeling powerless.
"All I can say is, what's the alternative? These people don't see an alternative because governments aren't listening.
"The argument is that it's civil disruption. It works - history has shown that it works."
In court, evidence was given by people affected by the bridge closure, including someone who missed a close friend's funeral and another who missed an important hospital appointment.
Trowland told the court - in comments later posted to his blog - that he acknowledged the impact of his actions, but they were necessary to draw attention to the climate crisis.
* This article was originally published on Stuff.