By Blair Ensor, Kristie Boland and Nadine Roberts of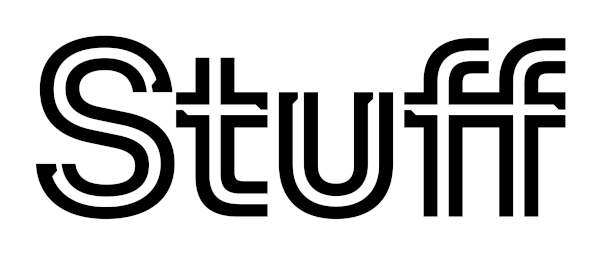 A university student crashed through a window at his Christchurch home before his death, Stuff understands.
The young man was found unconscious, about 30m from the rental property, near the intersection of Elizabeth and Matipo streets in Riccarton about 3.50am on Tuesday.
Efforts to save his life were in vain.
Stuff understands the man was a student at the University of Canterbury, and lived at the property with others.
Police have launched a large-scale investigation into how he came to be fatally injured, and say his death is unexplained.
The focus of the inquiry is how the student came to crash through the window at the front of the rental property.
Forensic investigators have been at the scene since early on Tuesday.
A trail of yellow and orange markers lead from the student flat to where it is thought emergency services tended to the young man at the intersection of Matipo and Elizabeth streets.
Medical equipment could be seen strewn on the road on Tuesday morning, but was later hidden from view by a blue police tent.
"Inquiries are ongoing to determine the circumstances of the incident," a police spokesperson said.
A University of Canterbury spokesperson said the university offered its "deepest condolences" to the family and friends of the deceased.
"Based on the information we have, we've offered support and assistance to those immediately impacted, and we have support in place for our student and staff community."
Students requiring support were urged to contact student care services, the spokesperson said.
Riccarton is heavily populated with students who go to the university.
The property police were focusing on is owned by R G Bailey Investments. Company director Ross Gilray said he did not know anything about the incident.
Wharenui School is opposite the scene of Tuesday's incident and was open on Tuesday, despite the cordons.
Residents who live in the area were shocked to wake to find Matipo St, which is near Westfield Riccarton shopping centre, cordoned off.
A man who lives across the road from the cordoned off area said he heard nothing overnight.
He said a lot of students lived in the area behind the cordon, but there had never been any trouble.
Another group of university students who live in the area said they did not hear anything. They had exams on Tuesday morning and said it was a quiet night.
In a statement on Tuesday afternoon, police said they were aware of the "deep sense of grief" in the Christchurch community following the unexplained death.
"This is especially true of the family and friends of the person who has died, who need space to grieve."
Police were working hard to establish the circumstances that led to the death, and were limited in what detail they could provide while the investigation was under way, they said.
*This story was originally published on Stuff.