By Aimee Shaw of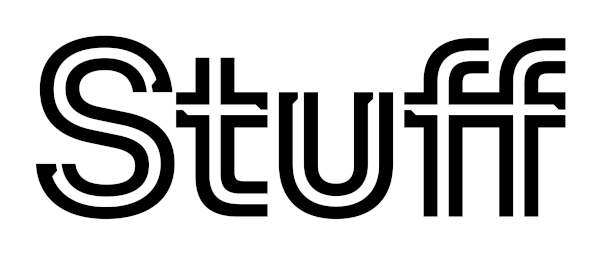 With increasing levels of shoplifting and retail crime rates at a new all-time high, it might be easy to point the finger at inflation and the ever-rising cost of living.
But Retail NZ says most people are not stealing to eat or keep themselves above the water.
Retail crime rates have been on the rise for the past four years. Reports of theft dropped slightly in 2020, which could be linked to strict Covid-19 lockdowns during that year, but overall have been skyrocketing with thousands more cases recorded between 2020 and 2021, and then 2021 to 2022.
Police data shows shoplifting crimes (robbery, burglary and theft) increased to a fresh high last year, with police receiving 241,638 reports.
That was up by almost 41,000 compared with the 2021 total of 208,445.
In 2020, police received 186,142 reports of robbery, burglary and theft.
Retail NZ chief executive Greg Harford said increasing retail crime was the result of a bigger resale market, with thieves stealing on demand and selling goods on.
Low-level retail crime often fell under the radar of police because it was hard to bring about prosecutions, Harford said. He would like to see a new, simpler system introduced to target offenders - and said that was the only way to bring these rates down.
"We are certainly hearing that theft is up and as always it is being accompanied by more aggression, violence and nastiness towards staff," Harford said.
"This is a long-term trend being driven essentially by the fact that people think if they steal stuff they won't get caught and that they can then sell those products on to generate a profit for themselves.
"The increases that we're seeing, the bulk of it is very organised. These are gangs of people out there who are stealing to order; it is not people who are stealing to feed themselves."
Retail NZ had been calling for years for the establishment of a retail crime unit within the police, which was established last year. But the organisation would like to see more resourcing put aside for that unit and the "government to come to the party" with a penalty scheme.
Harford believed a fine, similar in style to a traffic ticket, for "low-level retail crime" that sent a message there would be consequences even for stealing something small would bring offending down almost overnight.
Prosecuting people for low-level theft was a lengthy and expensive process for everyone involved, he said.
"We also need a public education campaign that teaches offenders and puts everyone on the same page."
Harford said police tended to have other priorities, so offenders knew they could get away with it.
It is believed New Zealand loses more than $1 billion to shoplifting and retail crime each year. That is based on research by Massey University conducted almost five years ago.
This number is expected to be much higher now given the spate of ramraids and more expensive crime that has plagued dairies, bottle shops and other small retailers in recent years.
Last year, police received 176,732 reports of theft alone. That was up by an additional 31,674 reports compared with the 2021 total of 145,058.
In 2020, police received 124,903 reports.
- This story originally appeared on Stuff.