Monday, 20 January 2014
New Zealander Rewi Alley was one of China's 'Ten International Friends', selflessly dedicating 60 years of his life to the country and its people, contributing to co-operatives, education, the environment and the international relationship between China and New Zealand.
In 1952 he founded the New Zealand China Friendship Society which, alongside the New Zealand Chinese Youth Federation selected 10 young high-achievers from across the country for the tour. The aim of the project: to remember and honour the contributions of Rewi Alley, to carry on his legacy and to foster friendships and communication between New Zealand and China. Lynda Chanwai-Earle was at Parliament to meet the delegation upon their return.
Gallery: In Rewi Alley's Footsteps
3:30 PM.Lynda Chanwai-Earle talks to a delegation of 10 young New Zealanders about their journey in late 2013 following the footsteps of the legendary humanitarian Rewi Alley across China. Audio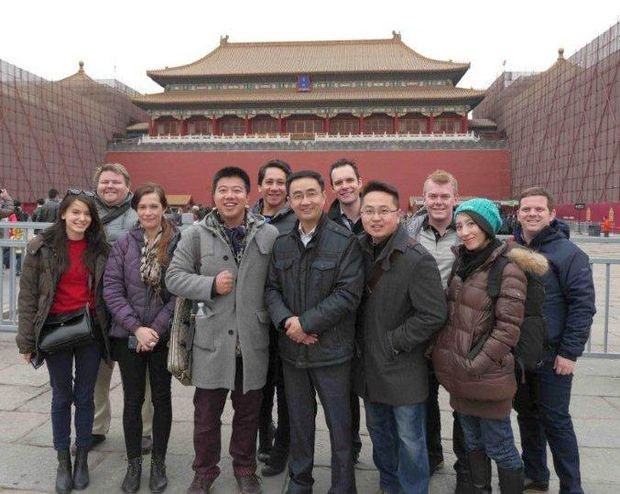 Delegates in the Forbidden City, Beijing.