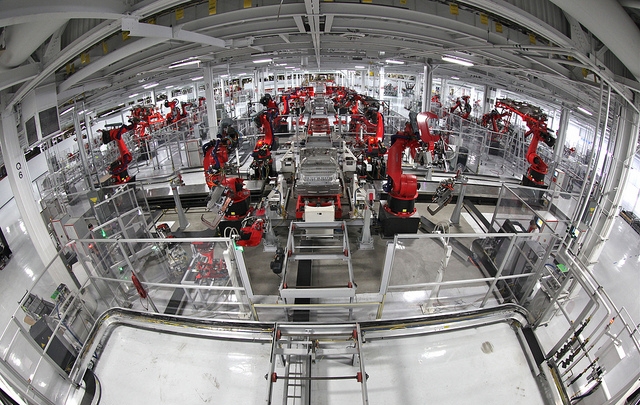 Photo: Steve Jurvetson (CC BY 2.0)
China is using more robots and fewer human workers to make our consumer goods.
About one quarter of the world's industrial robots are now in China, and by 2017 the International Federation of Robotics forecasts that China will have more working robots than any other country.
Martin Ford is the author of Rise of the Robots: Technology and the Threat of a Jobless Future (Basic Books). He's written an opinion piece in the New York Times highlighting some of the problems posed by China's increasing reliance on manufacturing robots.