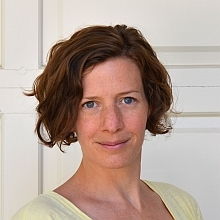 You upload a photo of your face, wait a second or two, and there on the screen is your projected age; it's a bit like a game of Russian Roulette for your ego!
But can you accurately predict your age from a photo of your face, and even use it to tell when you're going to die? A wave of age identification websites like facemyage.com and how-old.net is raising this intriguing prospect.
The machine learning and facial analytics technology underpinning these services is interesting everyone from Microsoft to insurance companies.
Nicola Twilley, the author of the blog Edible Geography and a co-host of the Gastropod podcast, has written about how your face can show your age for newyorker.com and she spoke to This Way Up's Simon Morton.