The Weekend with Emile Donovan for Sunday 18 January 2015
08:15 Online lives - The Wireless
Writer, director, and actress Lena Dunham says that while there are a lot of people she loves on Twitter, it's impossible to find them without reading things telling her that she should be "buried under a pile of rocks".
Social media like Twitter isn't all negative, though, and for some people it is a constant, and comforting, presence in their daily lives.
The senior producer for The Wireless; Megan Whelan gathered blogger and prolific tweeter Morgan Godfery, transgender advocate Megan Bowra-Dean, and from Youthline, Briana Hill to talk about social media and mental health.
For the Wireless Megan Whelan wrote about her experiences with the Moment app which monitors how much people use their smartphone.
08:33 Regional Panel – Southland & Queenstown
The last of our regional profiles takes us to Southland and Queenstown - what does the future hold for these two neighbouring but oh so different parts of the country?
09:06 Media and Politics in 2015
Mediawatch's Colin Peacock heads a panel trying to work out what some of the future manoeuvrings in politics and the media may be. The ABC's Melissa Clarke speaks about the effective criminalising of media coverage of intelligence operations in Australia, and whether the Australian media are still worried about this legislation in the light of the recent Sydney siege.
Colin also talks to Nelson City Councillor, broadcaster and cartoonist Matt Lawrey, Radio New Zealand's Political Editor Brent Edwards, and journalist Duncan Greive.
09:30 Sport: growing grass root talent
In the final of The Weekend's sports series we're looking at those keen kids with the ability to one day represent their college, their region or even New Zealand on the podium. Competitive sport is a long haul, demanding heaps of commitment from children as well as thier families, with many bumps on the road, not least puberty and cost. So how can we keep kids in the game, or on the track, or on the court? What can parents do to help and how do girls in particular fare?


Swimmer John Winter, Professor of Leadership at Massey University Sarah Leberman, and General Manager, Wellington Phoenix David Dome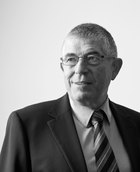 10:07 Home ownership - extending or building
Previously on our home ownership series The Weekend looked at the sometimes overwhelming and costly aspect of getting building consents and codes of compliances. Now we go right back to the drawing board and focus on extending, or even building a house.
Lynn Freeman is joined by CEO of the Master Builders Association David Kelly, Wellington builder Martin Goulden, Nicky Chapman - who built her Pauatahanui lifestyle block from scratch, and Roy Wilson (right) the principal architect at Warren and Mahoney.
10:30 Musical Dynasties - Ruban, Kody and Chris Nielson
The last Musical Dynasty  features some of New Zealand's top musical talent in the form of the Nielson family. Dad Chris has played horns with an array of acts, as well as jazz groups, including The New Fuse Box. Brothers Ruban and Kody co-founded seminal experimental punk band The Mint Chicks. Kody has gone on to work as a producer, and released records under his own name and as Opossum. Portland, Oregon based Ruban has had a lot of success in America, in his hard touring band Unknown Mortal Orchestra.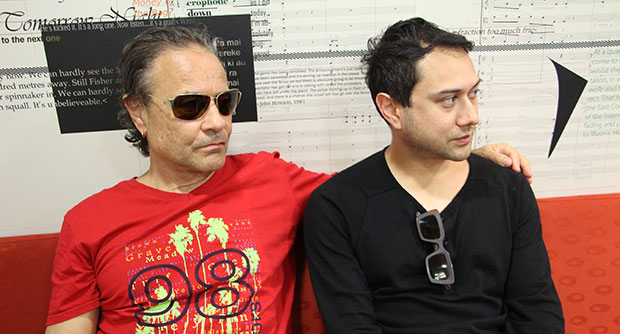 Chris and Kody Nielson (Credit: Dru Faulkner)
10:50 Boomerang scientists
Despite often aired concerns about inadequate funding for science in New Zealand, we're managing to hold onto a reassuring number of world class scientists.
Two of them are based at Otago University - Professors Alan Herbison and Stephen Robertson.
Alan returned to New Zealand from Cambridge University to set up a centre to study how mechanisms in the brain control reproduction. In a recent breakthrough his team identified signals in the brain that can turn fertility on or off.
Stephen was at Oxford but came back to set up a Clinical Genetics Laboratory at Otago. Its goal is to identify possible genetic causes for some rare conditions that strike some families.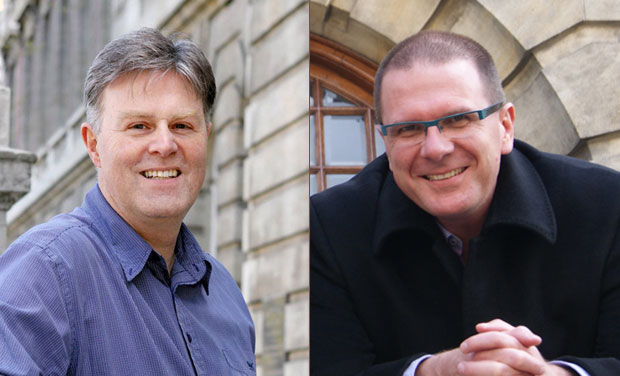 Allan Herbison (left) runs a centre to study how the brain controls reproduction and Stephen Robertson runs a Clinical Genetics Laboratory
11:06 Animal Behaviour – pet bereavement
Surely the hardest part of owning a pet is if you have to make the decision to have it put down because of age, illness or injury. Only owners can make that decision, with the advice of their vet. There's also having to cope with the loss, especially when your relationship with your pet has been a long and happy one. Lynn Freeman talks with Auckland Animal Behaviourist Dr Elsa Flint.

Elsa Flint, animal behaviourist
11:30 Malaysia: MYCAT
Organisations trying to save Malaysia's wildlife are reporting a downturn in international volunteers signing up because of the recent airplane tragedies in the region. That's making a difficult task near impossible. Wildlife poaching in Malaysia is largely behind the near extinction of the Malayan tiger, along with habitat destruction.
The organisation MYCAT is making a difference by having volunteers walking through poaching hotspots in the jungle, searching for snares or signs of poachers.
Gallery: Cat walk in Malaysia
11:45 Living Wills
If the worst happens do you want you life support switched off? It's an intensely personal question but ultimately that decision is out of your hands - it's up to your doctors and your family to choose. One way you can try to influence their choice is through written instructions called an advanced directive or living will. But in the words of the chair of the propery section of the law society - Andrew Logan, - living wills are "not worth the paper they are written on".
Music played in this show
ARTIST: Nico
TITLE: Chelsea Girl
COMPOSER: Browne
ALBUM: Chelsea Girl
LABEL: Polydor PLAYED AT: 08:32
ARTIST: The New Fuse Box
TITLE: Song For JJ
COMPOSER: Wakem
ALBUM: The Wakem/Neilson Project
LABEL: LGW
ARTIST: The Mint Chicks
TITLE: The Son
COMPOSER: Nielson, Nielson
ALBUM: Live & Direct Vol 3: Live To Airs On 95bFM 2002
LABEL: NINETYFIVEBFM
ARTIST: The Mint Chicks
TITLE: Red, White or Blue
COMPOSER: The Mint Chicks
ALBUM: Screens
LABEL: Flying Nun
ARTIST: Unknown Mortal Orchestra
TITLE: Dawn
COMPOSER: R. Nielson
ALBUM: II
LABEL: Jagjaguwar
ARTIST: The Rodger Fox Big Band with Bill Reichenbach & Gary Grant
TITLE: Can You Read My Mind
COMPOSER: John Williams, Leslie Bricusse
ALBUM: The Rodger Fox Big Band with Bill Reichenbach & Gary Grant
LABEL: Circular Records
ARTIST: The Mint Chicks
TITLE: Walking Off A Cliff Again
COMPOSER: K. Nielson
ALBUM: Crazy? Yes! Dumb? No!
LABEL: Flying Nun
ARTIST: Kody Nielson
TITLE: Evil
COMPOSER: K. Nielson
ALBUM: Devils
ARTIST: King Kapisi
TITLE: Crazy? Yes! Dumb? No! (King Kapisi Soundclash version)
COMPOSER: R. Nielson, Urale, Futialo
ARTIST: The Mint Chicks
TITLE: Screems From da Old Plantation (The Mint Chicks Soundclash version)
COMPOSER: Urale, Futialo
ARTIST: The Mint Chicks
TITLE: Crazy? Yes! Dumb? No!
COMPOSER: R. Nielson
ALBUM: Crazy? Yes! Dumb? No!
LABEL: Flying Nun
ARTIST: The Mint Chicks
TITLE: I Don't Want to Grow Old
COMPOSER: K. Nielson
ALBUM: F**k The Golden Youth
LABEL: Flying Nun
ARTIST: Bic Runga
TITLE: Darkness All Around Us
COMPOSER: K. Nielson
ALBUM: Belle
LABEL: Sony
ARTIST: The New Fuse Box
TITLE: Jimmy Steals Dan
COMPOSER: Wakem
ALBUM: The Wakem/Neilson Project
LABEL: LGW
ARTIST: Unknown Mortal Orchestra
TITLE: Little Blu House
COMPOSER: R. Nielson
ALBUM: Unknown Mortal Orchestra
LABEL: Seeing Records
ARTIST: The Mint Chicks
TITLE: Say Goodbye
COMPOSER: Nielson, Nielson
ALBUM: Bad Buzz EP
ARTIST: Chelsea Jade
TITLE: Free Throw
COMPOSER: Metcalf
ALBUM: Beacons
LABEL: Universal PLAYED AT: 11:45
ARTIST: Amadou & Mariam
TITLE: Ce N'est Pas Bon
COMPOSER: Amadou Bagayoko, Mariam Doumbia
ALBUM: Welcome To Mali
LABEL: Because PLAYED AT: 11:58