Sunday, 6 July 2014

"Iti Kōparapara pioi Kahikatea, ahakoa nga mahi uaua, Ka taea"
Although the Kōparapara bird is small it can reach the heights of the Kahikatea tree.
This week's whakatāuki is explained by Juanita Teepa nō Tuhoe.
In Te Ahi Kaa this week, part four of the six-part series Whaikorero features. This week the panel, hosted by Wiremu Parker (1914 – 1986) ) nō  Ngāti Pōrou, Tamati Kruger nō Tuhoe and Ruka Broughton (1940 – 1986) discuss the Whaikorero of Te Whati Taamati at the Poroporoaki of Kepa Ēhau (1885 – 1970).
Dr Karyn Paringatai was acknowledged this week for her contribution to education at Te Tumu: The School of Māori, Pacific and Indigenous studies, at the University of Otago.  This week Dr Paringatai was the recipient of the supreme award at the Ako Aotearoa Tertiary Teaching Excellence awards in Wellington.  Justine Murray sits in one of her lessons of teaching waiata in complete darkness and talks to Dr Paringatai about her career in academia.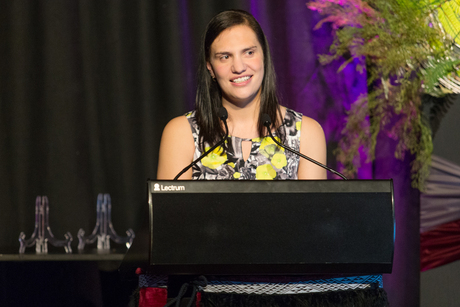 Dr Karyn Paringatai at the Tertiary Teaching Excellence Awards, Wellington July 2, 2014 (photo courtesy of Ako Aotearoa).
It's fair to say that the Modern Māori Quartet are 'triple threats' they can sing, dance and act. James Tito, Maaka Pohatu, Matariki Whatarau and Francis Kora are pretty hectic these days with the wrapping up of their Matariki on the Move shows, and a new TV show in the pipeline, they chat with Justine Murray.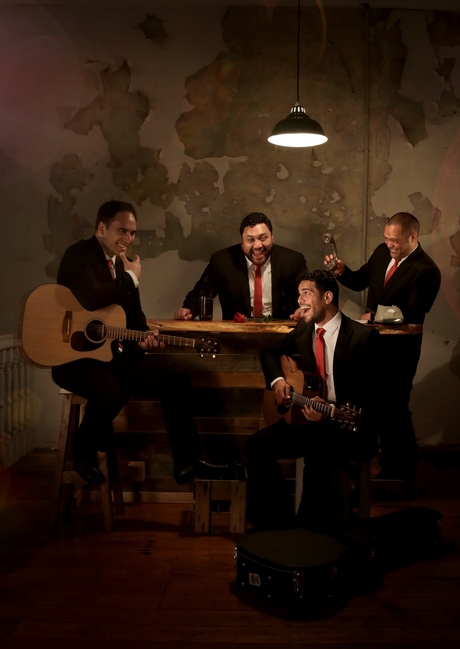 (L to R) James Tito, Maaka Pohatu, Matariki Whatarau and Francis Kora. (photo courtesy of PeadPR)
Waiata featured: 'Mockingbird' performed by The Hi-Marks, 'The Hitchhiker' performed by The Kini Quartet. 'Never can say goodbye' performed by The Māori Volcanics from the album Waiata: Māori showbands, Balladeers and Popstars (2011).